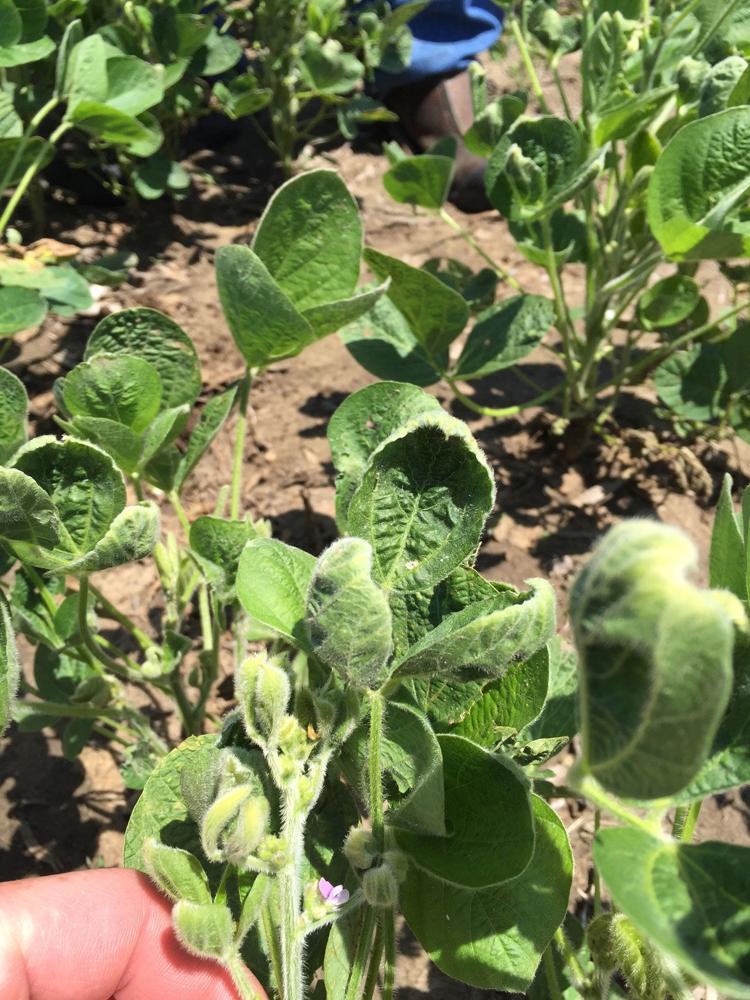 Farmers and weed control experts continue to monitor the dicamba herbicide situation heading into another growing season.
Kevin Bradley, University of Missouri weed scientist, says last year brought continuing drift damage from dicamba.
"There was plenty of injury apparent last year, and plenty of injury still occurred," he says. "The difference is more of it isn't being reported anymore. Farmers have gotten used to the situation. It appears to be the new normal."
Jason Norsworthy, University of Arkansas weed scientist, says the herbicide has proven to be volatile and susceptible to drifting since it was first approved for widespread use in 2017. Most farmers in the parts of Arkansas with widespread dicamba use have switched their crops to the trait, partly for protection.
"In northeast Arkansas, there's been widespread adoption, and that's helped with the soybean areas impacted," Norsworthy says.
Likewise, Bradley says many farmers have opted to plant dicamba-tolerant soybeans in areas like southeast Missouri's Bootheel region where dicamba use is widespread, in part to protect their crops from drifting herbicide.
Farmers continue to have more options as new herbicides get approved, Bradley says. This year is the first year the Enlist trait will be approved in time for widespread use in soybeans. The 2, 4-D herbicide technology had previously been available in cotton.
"We're getting ready to have another trait option this year, the Enlist trait," Bradley says.
Norsworthy expects to see significant Enlist acreage this year.
"We're going to see a pretty sizable increase in Enlist acres, and that's going to allow for an increase in 2,4-D use," he says. "Enlist One and Enlist Duo, both of which contain 2,4-D, are not as volatile as dicamba. I know there's a lot of enthusiasm around the Enlist technology headed into this growing season."
Norsworthy says cutoff dates have also helped reduce complaints in Arkansas. Last year, the cutoff date for dicamba applications was May 25.
"Outside of northeast Arkansas, there hasn't been a lot of dicamba used, especially after the cutoff date, because of fear of damaging neighbors' crops," he says.
Researchers continue to look at options for additives to the spray tank to reduce volatility. Norsworthy says the labels for the products can be "incredibly complex," and when the dicamba labels expire in December the Environmental Protection Agency will have to make some decisions about the technology.
"The EPA is looking at what can they do to further decrease the risk of off-target movement of dicamba," Norsworthy says.
Controlling drift damage goes beyond just making a proper application, he says.
"If dicamba moves one day or two days after application, it doesn't matter how good the application was," Norsworthy says.
"It goes beyond just the physical drift. How do you manage the volatility component of the herbicide?"
Bradley says the regulatory and management aspects of dicamba use will continue to play out.
As for how dicamba is being used, Bradley surveyed over 1,000 people, and he says the most common response was growers using it as a post-emergence herbicide.
The second most common response was people using it for both burndown and post- emergence.
"If they're paying for the trait, they're using it for burndown or post-emergence, or both," Bradley says.