MILAN, Mo. — On a late March morning, after Oscar Mensa finished his chores, he headed inside his home on his Sullivan County farm and fixed himself a cup of tea. Spring officially arrived that day, and on sunny days, his farm in the Green Hills region of north central Missouri — down the road from Green City and Greencastle — was starting to show signs of green in the pastures.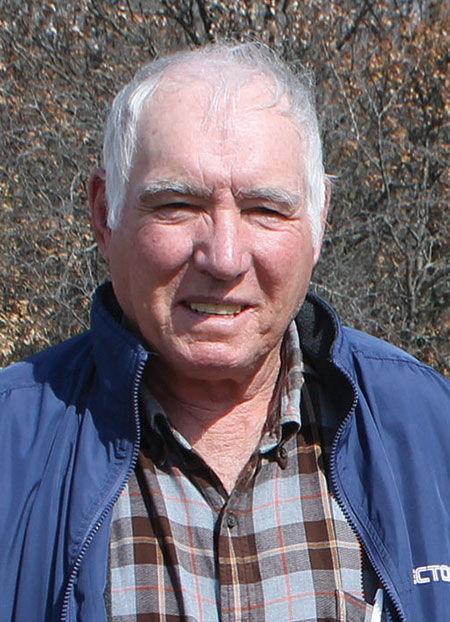 Earlier in the week had marked 44 years to the day since he arrived at Milan, Missouri, from Argentina with his wife and two young sons, not speaking any English but wanting to learn more about raising cattle. There was snow on the ground, accentuating the change of pace from the La Pampa region of Argentina he had come from, where snow was a rare sight.
Mensa had managed farms in Argentina for a man named John Goldstein.
"It's a beautiful country," Mensa says. "But the politicians are bad."
Goldstein was looking to start a farm in the United States, and he saw an opportunity in the Green Hills.
"He looked all over the United States and decided this was the best place to raise a pound of beef," Mensa says.
Goldstein asked Mensa to manage his new farm in the U.S. Mensa and his wife, Valentina, decided to give it a try for six months. So in March 1975, they arrived at Milan with their sons, Marcelo and Gaston, who were 2 and 1 at the time.
The family enjoyed how friendly and neighborly people in their new community were.
"They're good people, the Midwestern people," Mensa says.
He learned English by talking with other people on the farm, and also "in the coffee shop and the sale barn," where he jokes he sometimes learned a more colorful version of the language.
Valentina went to Truman State University in nearby Kirksville to learn English. Along the way, the family bought some land and cattle of their own, calling it Adrian Farms.
Mensa, now 71, became a U.S. citizen in 1983.
In addition to the language, Mensa got to know his new community by getting involved in organizations, seeking ways to improve the cattle business. He joined the Missouri Cattlemen's Association, serving as county director for Sullivan County, and also Missouri Farm Bureau.
"If you're in a business, you have to get involved," Mensa says.
Mensa also serves on the organizing committee for the annual Missouri Livestock Symposium in Kirksville, and last December the symposium honored him as the 2018 Livestock Person of the Year for his contributions to the industry and the area.
He worked with Dr. Rick Kent to help start the University of Missouri's Beef Quality Assurance program, and he says MU Extension is a great resource for producers. He has worked with Extension for soil testing to see what fertilizer to apply.
"Soil mapping, it's really important to know what it needs in different places," he says.
Mensa has always worked to improve and innovate, experimenting with pinkeye studies, different vaccine regimens, different grass establishments, deworming strategies and when to plan calving season and weaning time.
"If you don't learn, you'll be in trouble," he says.
He prefers a slightly later spring calving time with more lush grass, as opposed to January or February "spring" calving. He likes to turn cows out in mid-March on stockpiled
fescue, and let them calve in April when the grass greens up and starts growing.
"My cows are calving in the grass," Mensa says. "(The calves) are as happy as they can be. … I ask people, ever see a baby deer in March? No, neither do I. Everything, they wait till spring to have babies. You have to wait till the time comes."
There have been a lot of changes and advancements in the cattle industry since the '70s, and the area has seen some change as well. Back when he arrived, Mensa and his family were the only Spanish speakers in the area. But now, with a meat processing plant in Milan drawing in workers from around the world, stores in the town have signs in English, Spanish and French. The local Catholic church has a Mass in Spanish as well as English services.
And after all these years, Mensa still loves taking care of cattle.
"It's the only thing I've ever done," he says.
He's enjoyed the success of making a living raising cattle.
"It's a pretty good business," he says, looking out over the pasture and the hills stretching out to the western horizon. "You don't always make the biggest profit, but you make enough to get by."
It also gave Mensa a great place to raise his kids, and now a place where he and Valentina entertain their three grandkids when they come to visit, a place to make memories and learn life lessons.
"What you learn on the farm," he says, "you never forget it."