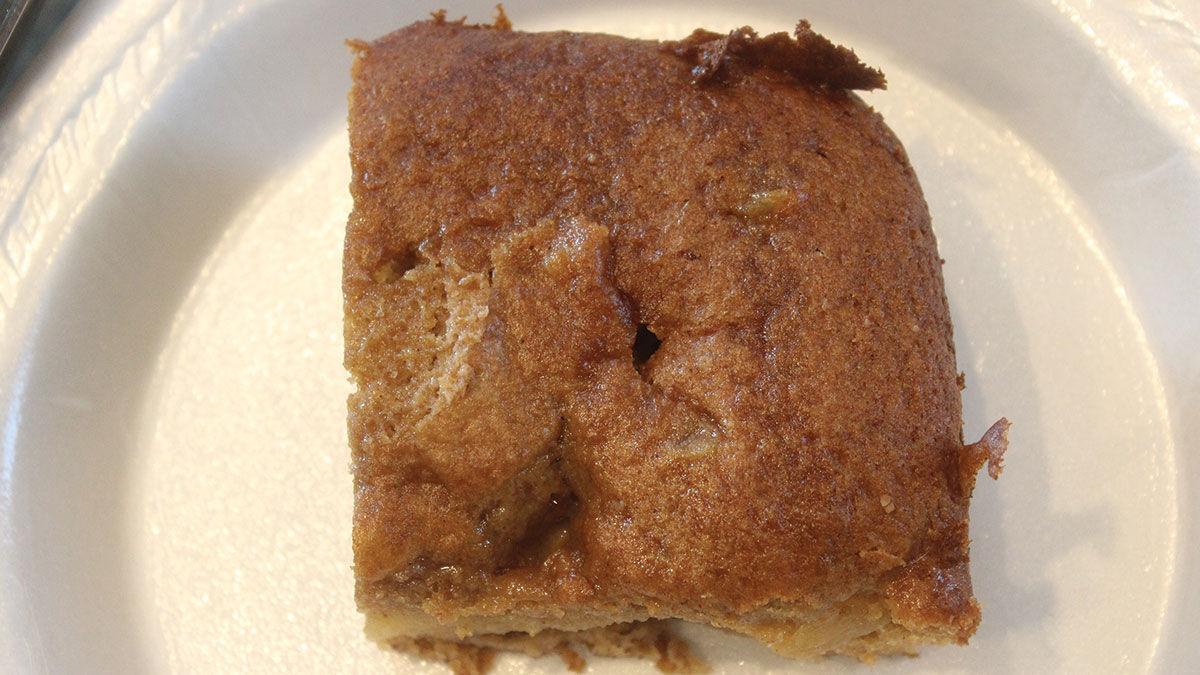 1 box spice cake mix
20 oz. apple pie filling
4 eggs
Caramel syrup or topping
Preheat oven to 350°. Grease a 9x13-inch cake pan.
Beat together cake mix, pie filling and eggs until well blended (there will still be chunks of apple). Pour into prepared pan.
Bake for 25-30 minutes or until toothpick inserted comes out clean. Allow to cool completely.
Poke holes in the cake with a straw in various places. Pour the caramel topping/syrup over the top of the cake. Cover and refrigerate.