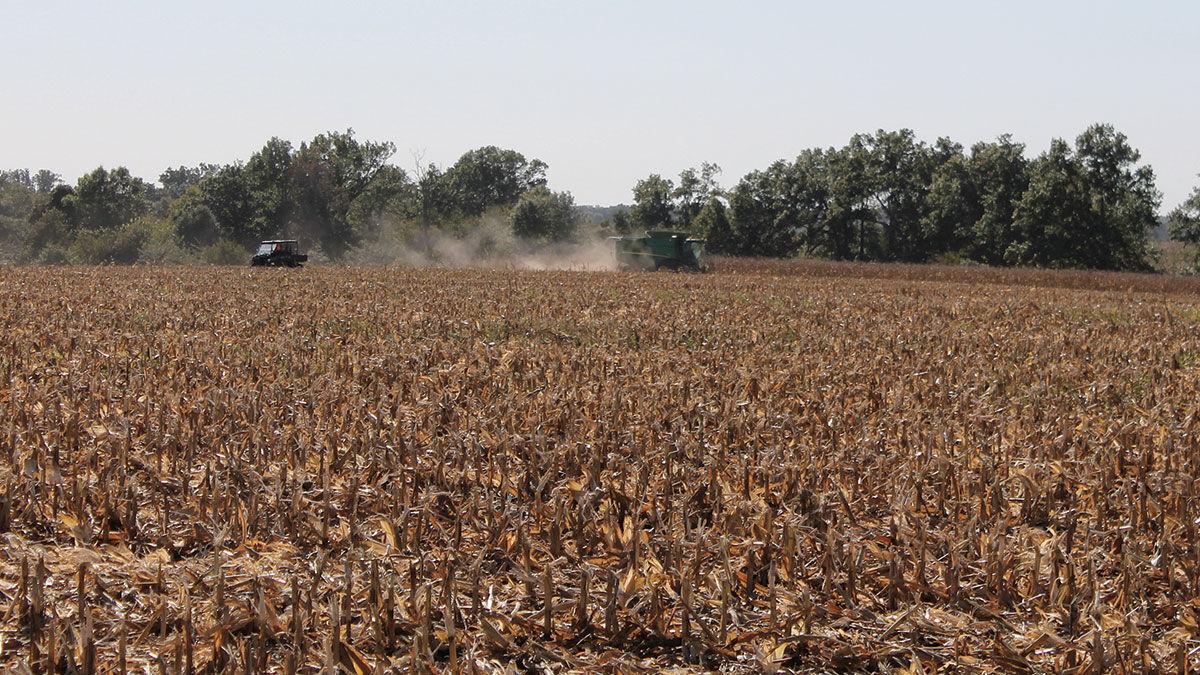 The right timing can help producers get the most benefit out of manure applications, although weather uncertainty adds nuance to the best time to apply.
Dan Andersen, associate professor of engineering at Iowa State University specializing in manure management, says in general, applying as close as possible to when the crop is growing is ideal.
"The closer you can time the application to when the crop is up and growing, the better," he says.
When applying in the fall, Andersen says the ideal timing can depend on the cropping system. With continuous corn systems, for example, it can be good to let soil temperatures get cooler, which means less biological activity in the soil and less break down of nutrients from manure.
"We want to try to wait till the soil temperature is cool, about 50 degrees and trending cooler," Andersen says.
For fields using rotations, in particular those using over-winter crops like wheat or cereal cover crops, Andersen says getting manure applied close to planting those crops can be effective.
"Getting that manure on right before planting that crop is pretty good," he says.
Andersen says there are some factors to consider when deciding whether to apply manure in the fall or the spring. Applying manure closer to the growing season in the spring is beneficial, although Andersen says the weather is a wild card.
"Fall in the Midwest tends to be drier (than the spring), and makes field logistics drier," he says.
Also, nutrients in manure applications need a little time before a rain to get attached to the soil. Andersen says there are some unknowns that are just part of the process.
"If I could tell you what the weather will be, I could tell you fall or spring," he says.
In general, wintertime applications are not as effective when the ground is frozen, limiting nutrients' ability to bond with soil.
"We need to get them in contact with the soil," Andersen says.
He says there can still be windows and situations where winter applications make sense, depending on the weather outlook and the logistics of a farming operation.
Emerson Nafziger, crop sciences professor emeritus with the University of Illinois, says producers have some tools to help maximize the effectiveness of fall manure applications.
"Some use a nitrification inhibitor for fall applications to slow the conversion of ammonium to nitrate," he says. "The big no-no is surface application on frozen soil, which can allow runoff of nutrients and microbes into surface water."
Nafziger says there are a variety of factors to consider on the timing of manure applications.
"Spring application allows less chance for N to move to tile lines before the growing season, but has the disadvantage of going onto wet soils, which increases compaction," he says. "A lot of people have to empty pits or lagoons before spring, in which case fall is better than winter."
Overall, Andersen says manure applications can be beneficial.
"There's lots of potential value in it," he says. "It is a complete fertilizer, but it isn't always balanced. There is a lot of variation, but there is a lot of potential value to be had."
Andersen says producers can test the manure to know the nitrogen, phosphorous, potassium and sulphur in the applications, and see what else they need to fertilize their fields.
"Manure sampling and testing is really the best tool for that over time," he says.
The manure for applications can have value for producers, ranging from $20 to $50 per gallon, Andersen says.
"There's a lot of potential," he says.
Some logistical factors can influence the precise timing for fall applications of manure, such as producers who share application equipment to offset the cost, meaning "someone has to be first," Andersen says. But he says in general it can be an effective time.
"Fall can be a really appropriate time for putting nutrients down," Andersen says.