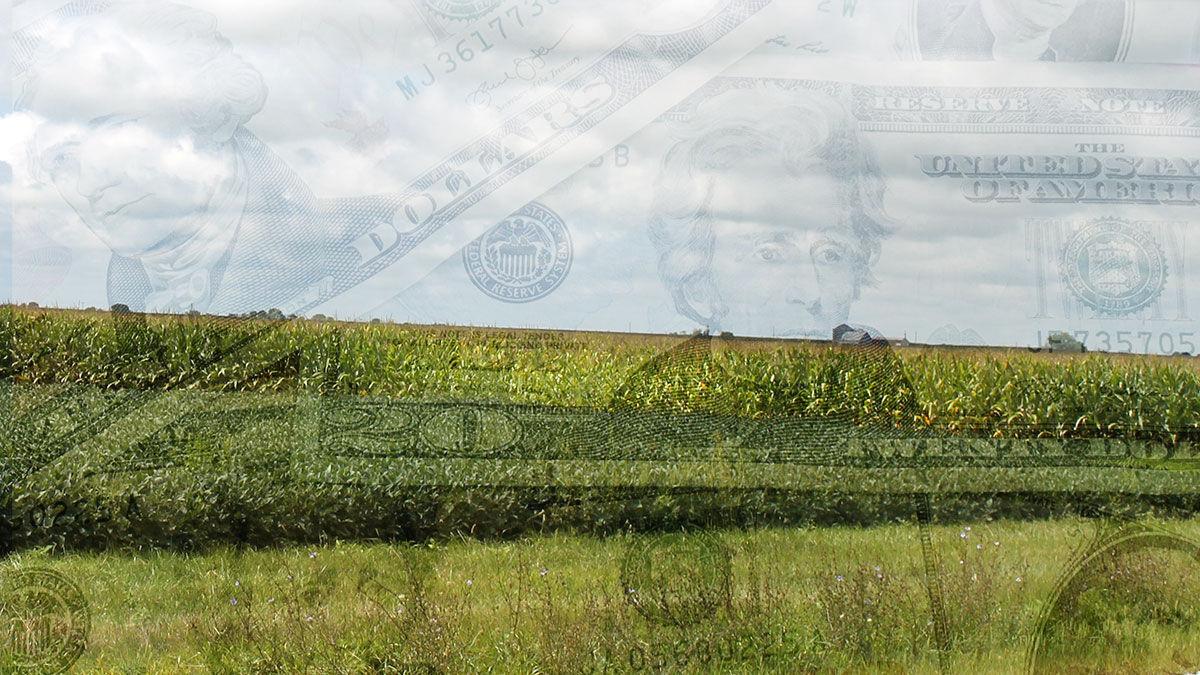 At the virtual University of Missouri Crop Management Conference, MU ag economist Scott Brown talked about the market and policy drivers for corn and soybean economics in 2021.
A lot of projections for 2020 did not hold true with the disruption of the coronavirus pandemic.
"That really changed the outlook," Brown said.
After farm income of $83.6 billion in 2019, the USDA estimated in February that 2020 farm income would be $96.7 billion, but by December the USDA is estimating $119.6 billion for farm income. Brown said government payments were a big part of the reason for the surge.
He said there are several bullish factors that have also contributed to a surge in crop prices during the fall, including exports to China, U.S. production and stocks being revised downward, and the situation with global competition in export markets.
Looking ahead, Brown said China should continue buying feed as it works to rebuild its hog population after African swine fever. He said global competitors will likely provide some challenges for U.S. export growth, especially once the South American crop gets closer to harvest.
Another key factor to the 2021 outlook will be whether Congress passes any more stimulus funding, and how that might impact demand.
"What happens from a stimulus standpoint going forward?" Brown said. "With no further stimulus, one has to wonder what happens to us in 2021."
As 2020 comes to a close, the good export year and surging crop prices have given farmers a boost.
"It's been a phenomenal ride these last few months," Brown said.
On the supply side, U.S. planted acreage was up slightly in 2020, after widespread flooding in 2019 lowered acres. Overall, the 2020 crop acres were still down from other recent years, and Brown said it's possible for planted crop acreage to go up in 2021.
"Don't think that we can't grow acreage in the U.S.," he said, "when it was not that long ago when we were setting aside 10 million more acres to grow crops."
Looking globally, Brown said crop production outside the U.S. is also going up.
For corn, the stocks-to-use ratio dropped from 14.4% last year to 11.5% this year, and exports have climbed.
"You have to go back a ways to find that level of corn exports," Brown said.
He said trade will be key to maintaining corn prices at current levels, and livestock consumption of feed is still the biggest growth area of the uses, although that could change, he cautions.
The corn export picture has a lot of diversity. Japan is the top customer for U.S. corn, but no one country makes up too large a piece of the total export picture, Brown said.
"It is hard for one country to wreak havoc in our (corn) exports," he said.
For soybeans, the late-season surge in exports and revisions in the crop size meant the USDA lowered estimated year-end stocks by 420 million bushels from August to November, Brown said.
Soybean exports for this marketing year, 2020-21, were estimated at 2.2 billion bushels of soybeans, up from 1.68 billion last year and 1.75 billion the year before. Year-end stocks are estimated at 190 million for this year, down from 523 million last year and 909 million just two years ago.
"What a different situation we have between two years ago and now," Brown said.
When it comes to soybean production, Brown said the U.S., Argentina and Brazil dominate global production. And when it comes to importing, "China matters," he said. Growing new export markets around the world can help provide some stability against the ups and downs of exports to China.
"They're still the dominant importer of soybeans in the world," he said. "We need to be growing the 'rest of the world' category."
Looking into 2021, in addition to trade, Brown said it will be important to watch policy issues, including Congress beginning work on the next Farm Bill, and whether there will be another stimulus which could impact ag commodity prices.
Acres planted will also be a key factor, Brown said. When crop prices are good, producers are quick to add acres, but they are slower to respond to lower returns. Taking fields out of crop production is usually a slower process.
Brown said the current price situation does allow farmers chances to lock in profits when marketing their crops, although increasing prices doesn't mean they'll keep going up.
"We want to take advantage of opportunities when we can," he says.