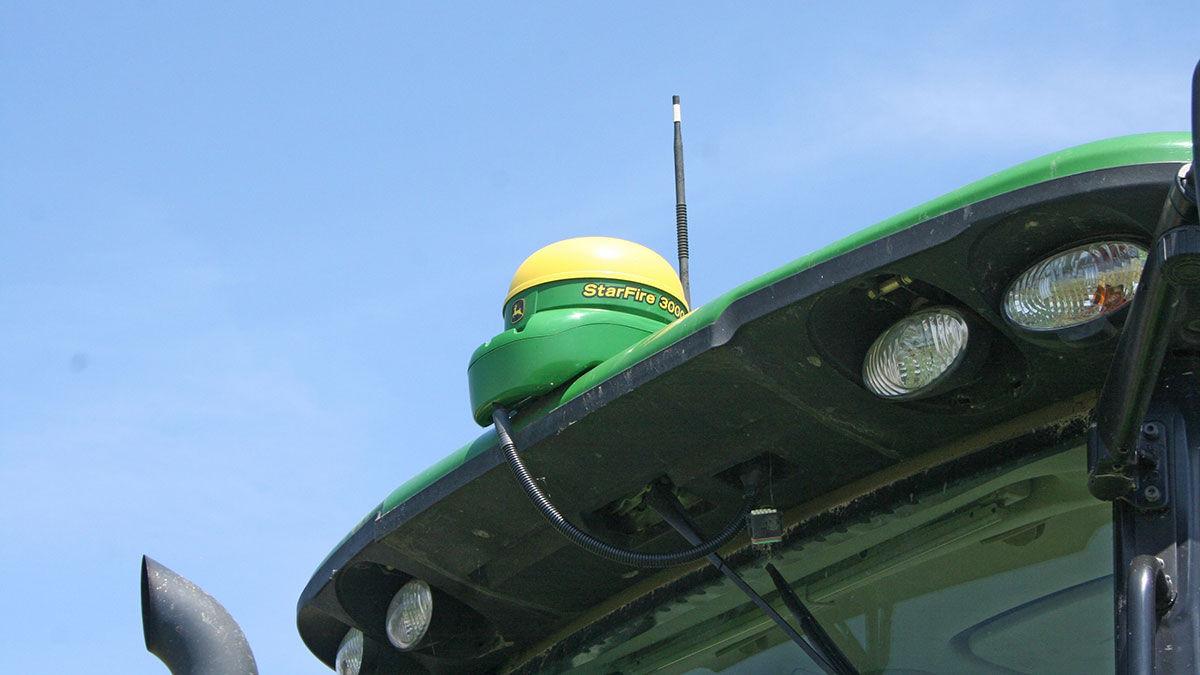 JEFFERSON CITY, Mo. — As technology has advanced, jobs in agriculture have changed. Work on the farm and at agribusinesses has shifted, reflecting greater efficiency, although the value of a skilled workforce remains critical.
Davin Althoff, ag business development division director for the Missouri Department of Agriculture, grew up on a family farm in Moniteau County, Missouri, and still farms there today. He has seen the impact of technology on farm work, whether it is equipment, seed technology or production practices.
"I grew up on a diversified crop and livestock operation," he says. "Technology just has changed the way we produce commodities on the farm."
For example, no-till practices have had benefits for soil while also reducing fieldwork time in the spring.
"It really has decreased the amount of labor that we need to produce the commodities that we need to produce," Althoff says.
He also mentions a new baler on his farm where the only limits to speed are how bumpy the hay field is.
"You can bale hay as fast as you want to go," Althoff says.
He says drone technology and the rise of precision agriculture have also provided new opportunities for farming.
With the availability of new technology, finding and developing skilled workers helps meet a key need for farmers and agribusiness. The Department of Agriculture is part of these efforts.
He says the department conducted an assessment to identify the challenges faced and sectors that might have needs.
"The future of our food, agriculture and forestry workforce will look much different than it has in the past, and we need to be prepared for those changes," Director of Agriculture Chris Chinn said when the workforce study came out last fall.
Althoff says the beef processing industry was one area that has faced some challenges, particularly during the COVID outbreak last spring.
"You look at March 2020, and the challenges that we saw in our beef processing sector, not just in Missouri but across the nation," Althoff says.
He says the department has been working with the University of Missouri and its beef scientists to identify ways to meet the challenges, and to "help the beef processing industry to get workers and more specifically to train workers."
Althoff says these efforts include mobile beef processing training units and curriculum.
The department has also been working with community colleges and trade schools to provide agriculture in the curriculum, serving the rural communities.
"Having the ability to train our workforce where they're needed will be helpful," Althoff says.
Jessica Duren, assistant commissioner with the Missouri Department of Higher Education and Workforce Development, says the state's Agricultural Employment Services help connect workers with job listings and training opportunities. They also have a migrant and seasonal farmworker program to connect those workers with employers and help make them aware of their rights.
"Our local job centers and employer relations and engagement team works directly with employers and job seekers to match applicants to the jobs that are available," Duren says.
Local input helps the state determine what the workforce needs are, she says.
The increased implementation of technology in agriculture has meant good, high-paying jobs for rural America. Scott Harris, vice president for Case IH, says jobs such as service technicians provide great opportunities for rural communities.
"These are high-paying, stable jobs in rural America," he says.
Harris says it has been a challenge to find skilled workers, and also it takes time to train workers for skilled jobs.
"Finding skilled labor is a real challenge," he says.