Editor's note: Wade Bulman passed away about 9 p.m. Sunday, Aug. 28, 2022, just after this story was finished. All of us at Agri-View will miss him greatly.
INDEPENDENCE, Wis. – Wade Bulman has always been a farmer, doing things his own way. He began farming at age 8, working in his family's barn. They owned about 60 head of dairy cows as well as grew corn, hay, oats and long grains.
He was still farming two weeks ago – and pumping gas at 4:30 a.m. on the way home from an emergency-room visit. But a longtime enemy suddenly returned stronger than ever – cancer. He headed Home late Sunday, Aug. 28. This past week it's been all he can do to talk about his favorite subjects – cows, tractors and cars. LeeAnne Bulman, his wife, said she's going to ask his mom if his first word was "Deere."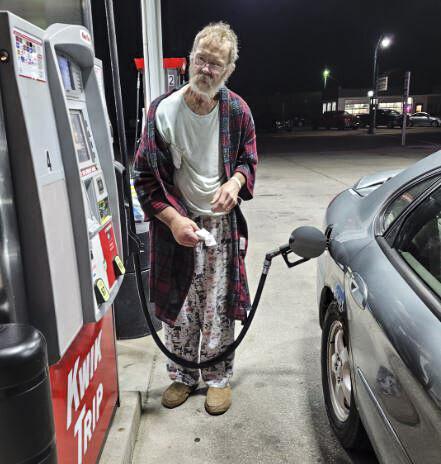 "Wade grew up on a John Deere-driven dairy farm in southeastern Minnesota," his wife said. "We did the opposite of everyone else and went from a large dairy to a small dairy. We started our own herd when interest was 18.75 percent, milking an average of 80 cows and raising all the young stock. We were one of first in that area to use a cow computer, total-mixed ration and a self-propelled chopper making high-moisture ear corn."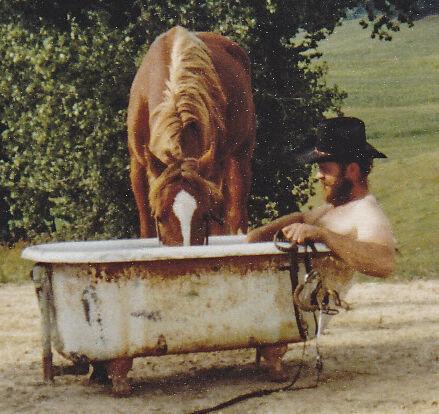 Joel Winnis met Wade and LeeAnne when he moved about eight years ago to western Wisconsin.
"He loves his John Deere tractors and Ford pickups," he said of Wade. "Wade had a Ford grain truck. When he was organic he would haul corn down to Cashton (Wisconsin). We'd see him coming down the valley and then late in the afternoon or evening, here he'd be coming home; it would take him all day. He would haul all the way to Cashton every day for a couple of weeks in the fall. His truck was all colors of the rainbow. We could hear him coming too; it didn't have much of a muffler."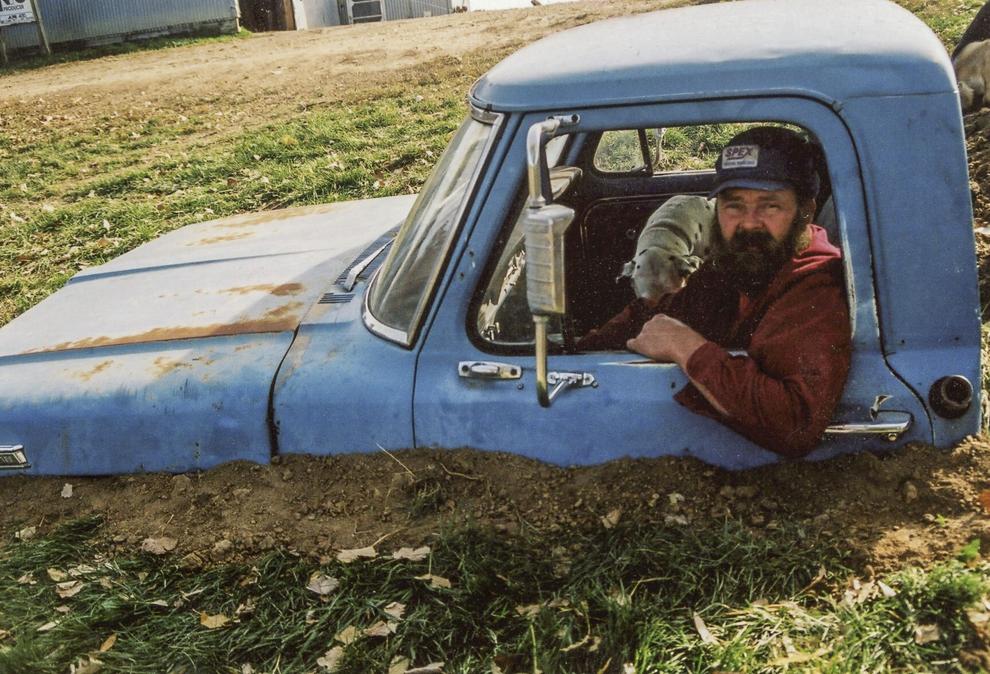 Both Bulmans are longtime contributors to Agri-View; Wade writes "From the Fields" pieces, and helps LeeAnne with stories and photos.
"Wade never cares about what anyone thinks of him, which explains his farm truck, that 1973 multicolored Ford," she said.
When it came time to buy a place of their own, Wisconsin land was half-price; LeeAnne said they couldn't resist.
"Actually the owners were looking for a young family to sell to and when we made an offer on the place, they made a counteroffer that had better terms than ours," she said. "They were from Switzerland and built the house on a hill. Wade always said he didn't know who was crazier – the guy who put the buildings on a hill or the one who bought it from him. It did make for some interesting moments during the winter when the milkman had to get down it."
They had four sows, a horse, two goats, two kids and a dog. They had a 32-cow stall barn, with Armstrong feeders.
"Armstrong because shoveling by hand makes for strong arms," she said. "That first year we didn't have money for chemicals so we skipped them and our crops still grew, which got us interested in organic farming. Organic Valley was doing their first expansion a couple years later so we transitioned. We were in the first 100 of their co-op members.
"He just plugs along and does as he pleases, so although organics was still a novelty, he embraced it as a more-profitable way to farm. … His first-grade teacher, Mrs. Van Wyken, said he was like an old plow horse – slow and steady but he always finished what he started."
During the next 30 years Wade Bulman made many improvements to the farm, including contour strips and tiling; he constructed waterways and 11 ponds. In 1992 they added a Belted Galloway beef herd to the farm and sold the sows.
"After traveling up and down the fields for 32 years he intimately knows every piece of his farm, as many farmers do," she said. "His two favorite tractors are a 620 his dad bought used back in the 1960s and a 4010 he bought when he started farming on his own in 1983."
Wade wrote in a 2019 "From the Fields" article, "I bought the (John Deere 620) tractor from my dad when I started farming on my own. I enjoy operating the old girl as much as I did 50-plus years ago when my dad bought it."
LeeAnne said, "He's a great mechanic. In the early years there were times when we had no money for parts. He would come home with a broken piece of machinery. He'd get out his torch and welder, and two hours later be back in the field. It was like magic how he could make things not only work again, but improve the build."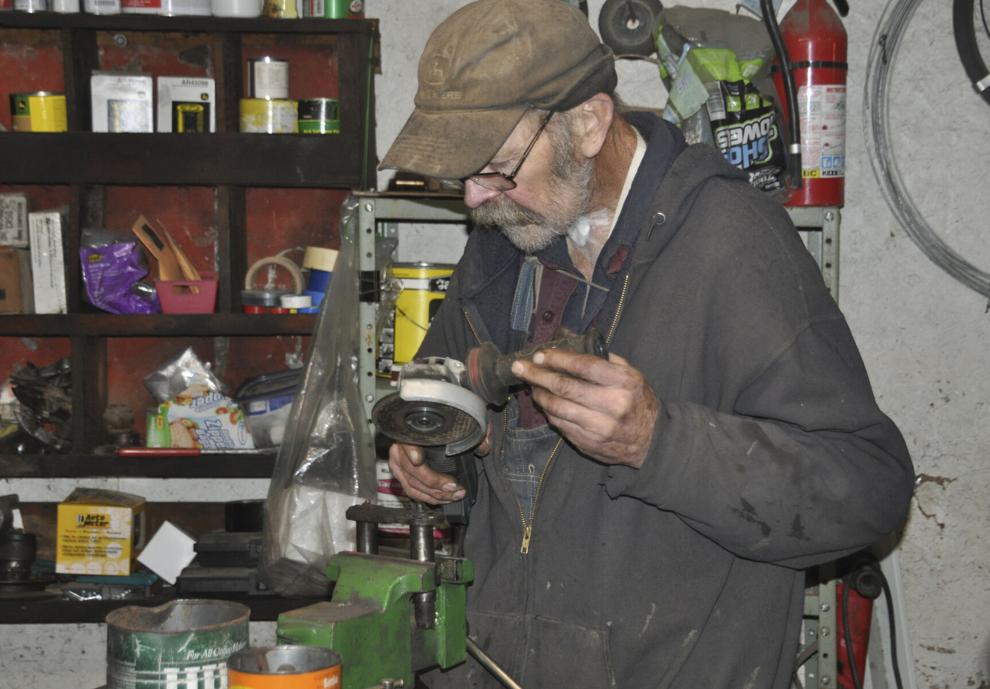 In an October 2019 "From the Fields" article, Wade wrote, "The past two weeks I worked in the shop building a gallows to hang a tractor cab (of the non-moving John Deere 4250), and fixing a tow disconnect in a transmission. It was a big job to replace a few small parts, but I'm happy to report I work cheap and the labor bill was very low."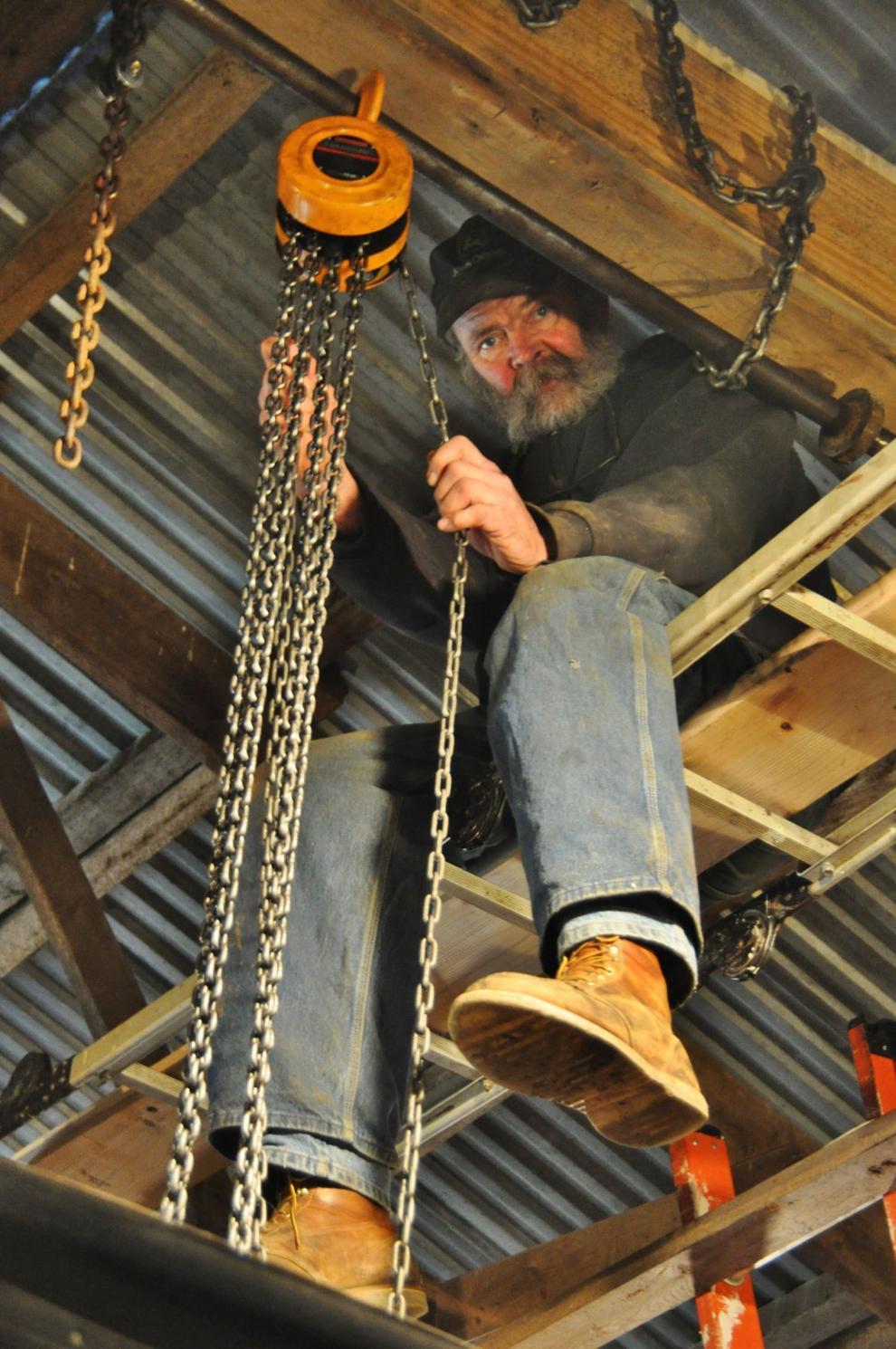 Winnis said, "He has his shop in the barn where he works on his old tractors. They barely fit; he has to crouch over the steering wheel to make it in … that is his favorite place, I think."
Rick Reuter lives near the Bulmans.
"I've never heard him complain, except maybe a little about politics, but never about his health or what life has dealt him," Reuter said. "He's not going to be one of those guys to put on a big show; it's about living a practical life. He's not going to have the newest machinery. He's real down to earth and easy to be around. He's super good at fixing stuff; there's nothing he couldn't fix. He's not afraid to tackle anything. It saves money; they live frugally."
Tractors and machinery have always been interesting to Wade.
In a 2019 "From the Fields" article, Wade wrote, "I did what farmers all over do when the weather is bad; I went to an auction. An elderly farmer died, leaving behind a nice tractor collection and two new Case IH Magnums. It was interesting to look over the equipment he had. My wife's been wanting something smaller to cut weeds around the farm so I bid on a Ford 601.
"The deal we have is that she gets a sewing machine for every tractor I have. But since she bought this one, I guess I'll be getting a sewing machine."
Dairying ends as market ends
Wade's been fighting cancer off and on for about 10 years; he never let it oppress him. He quit dairying in 2013 when he started intense radiation treatments.
"The radiation kind of got me on long-term energy," he said in 2019. "My 'get up and go' kind of got up and went."
And he had lost a market for the organic milk, LeeAnne said. Because his herd was so small no one would pick it up.
There have been challenges working with the land they own. It's non-glaciated, which means the area is hilly due to the lack of glaciers passing over it during the previous ice age.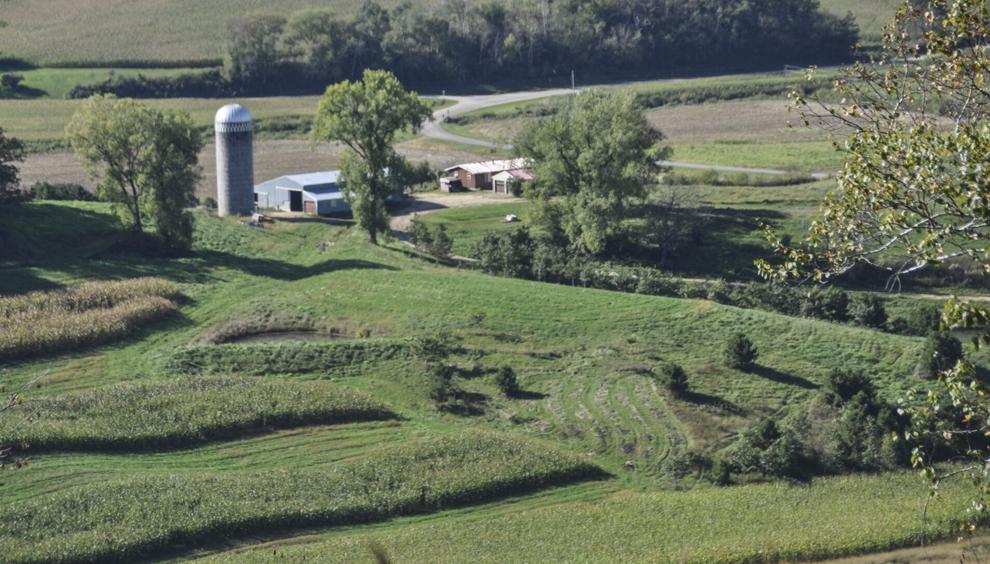 "(It's) stand-on-your-head steep or swampy flat," he said.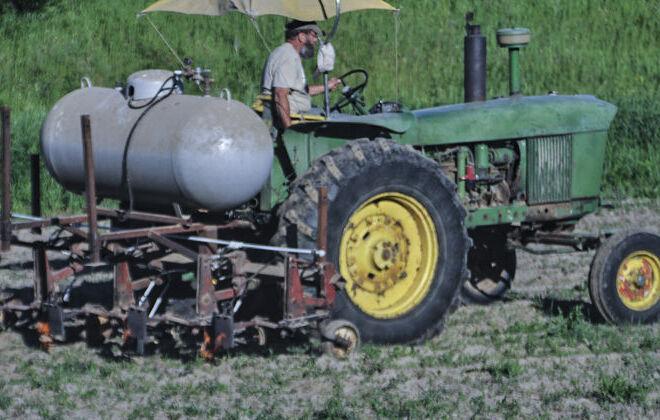 In November 2021 his John Deere 6620 broke down on neighbor 'Farmer Dave's' field; it was immovable under its own power. He decided it was best to try to pull it home to his shop and tools where he could park it in a shed to repair it out of the weather.
"The uphill part went without a hitch until we came to the top of the dugway that drops down to our valley," he wrote then. "For those who are unfamiliar with the Driftless Area, we have what we refer to as dugways to go over hills to the next valleys. The name refers to the way the roads were initially built by being 'dug away' from the side of the hill. They usually have many twists and turns to take the lesser grade up and down.
"Because the final drive was dead on one side of the combine, the machine only had a functional brake on the other side. I wasn't sure I would be able to hold the machine back from running into the pull tractor. So I decided we should unhook the tractor and coast the machine down with the tractor following.
"After giving the combine a little push to start it rolling, I was on my way. But about halfway down the one good brake became hot and faded out. Needless to say, the rest of the trip was an adrenaline rush. That old combine never moved so fast unless it was the last time it was on a truck. When Farmer Dave caught up with me at the bottom he said, 'I never thought you would go that far.'
"We manipulated it into my shop where I was able to take it apart and fully assess the damage. I determined it best to try to find a used final drive to replace the broken one – because the ball gear, pinion, bearings and casting were all ruined. Fortunately we were able to locate a salvage yard about 40 miles away that had one. So my wife and I, along with Ava the dog, took our 1973 Ford pickup to buy it.
"… After relating my experience of rolling the combine down the dugway, my brother said I should have put a chain on the back of the combine and used the tractor to hold it back. I never doubted he was smarter than me, but now I know. Maybe you can teach an old dog new tricks!"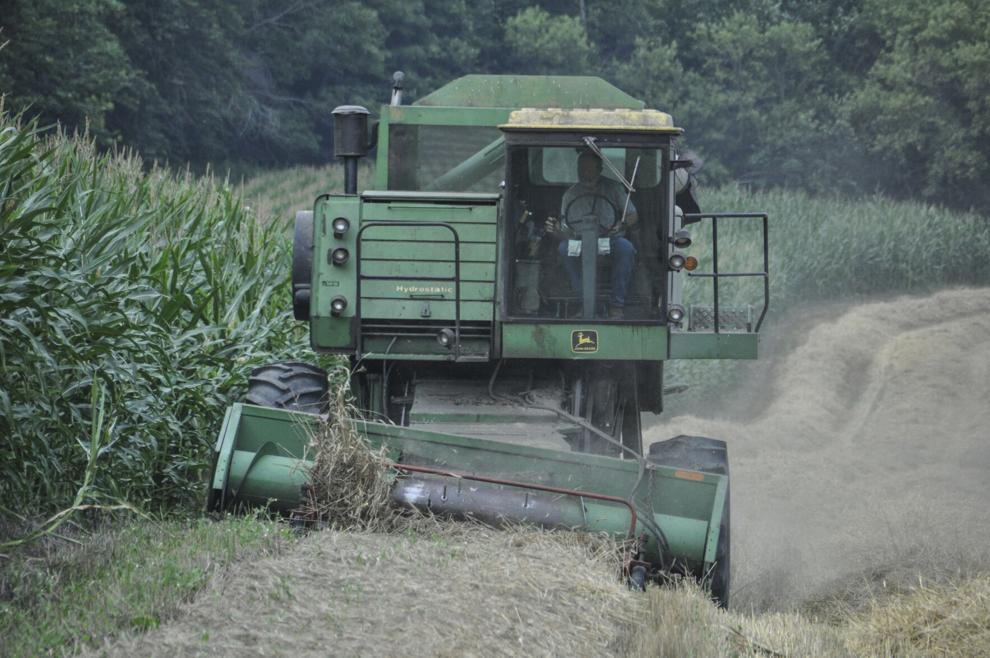 Jimmy Ellis lives close to Wade and LeeAnne.
"He usually got himself stuck pretty good, more than he could have got out by himself," Ellis said with a laugh. "The combine was stuck, was in a ditch last year. It was like it was 'Neighborhood Watch' when Wade was combining. I seem to remember pulling Wade out quite a bit; there were a lot of wet years. I think LeeAnne threw in the towel on it."
Shift to conventional fuels racing
Wade shifted from organic farming to conventional in the past few years because of decreases in organic-crop prices and difficulties with ragweed. That gave him time for two of his favorite interests – cars and drag racing. He fueled his racing Mustang with E85. A neighbor had given him some 90 percent farm-brewed ethanol to use; Wade liked it so well he bought a barrel of 200 proof to mix and make his own blend.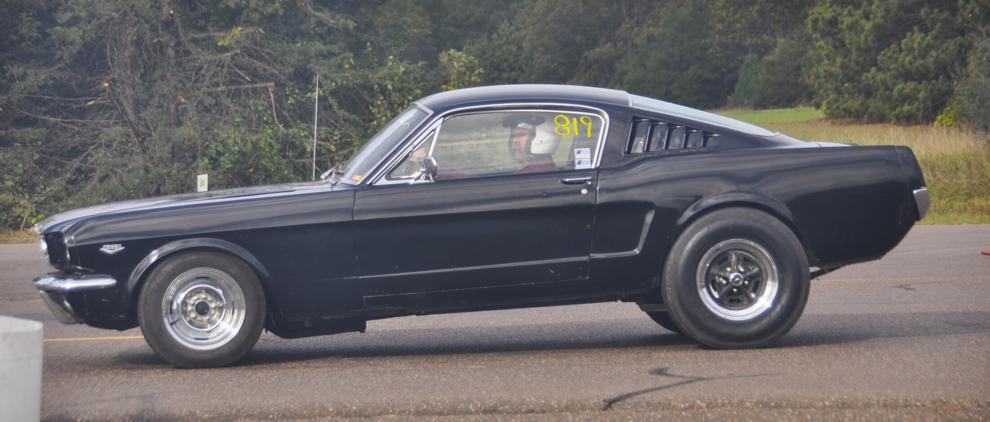 "It wasn't technology; it was the man," Ellis said. "I hauled him and LeeAnne up to the raceway; he brought out his Mustang. We went to get it off the trailer; he opens the hood, takes air cleaner off, squirts a little gasoline or ethanol on the carburetor, and then turned it over and started it. He went down to the practice run. When he came back I asked what he was going to change. 'I think I'll let 1 pound of air out of each tire,' he said. He had a helmet looked like a cue ball. At the end of the day he's got the race; it's not the machine, it's the man. Anything, he can make it work.
"After the annual race when he got home, he'd be tearing around in the valley. It was wild – burning tires. It was amazing he kept it on the road; he must have been doing 9,000 rpm, engine screaming, tearing around on the roads. It was quite an operation."
Two more of Wade's interests are motorcycle riding and ice cream. He's not the kind of guy to be involved in attending meetings or socializing, LeeAnne said. He likes doing his own thing in his own way on his own land.
"I think everybody should be a little closer connected to the land," he said in 2019. "I think there's a disconnect between the ag community and the consumer. The further people get away from the land, the more crazy they get."
Wade was still harvesting late this past year.
"It seems the only bottleneck to harvesting the crop on our farm is hauling the crop to town," he wrote in November 2021. "Because I still had a lot of medical appointments, I was very grateful for good neighbors who brought an extra tractor, grain cart and a truck to help haul corn. We did have problems with operator error, which means me. My father says it's more difficult to forgive yourself for doing something stupid than it is for others to forgive you. I think that's true.
"The first problem was not listening to my wife's advice to watch where I was backing. I backed into a hole, breaking off the rear spindle. She graciously agreed to make a trip back to the used-parts dealer to buy the last one he had for my combine. I stayed home with my same good neighbors who were helping me haul corn. We were able to lift the combine up and out of the hole so it was ready for the repair part.
"Back up and running with only an hour of daylight left and working into the night, Mr. Operator hit a stump he didn't see. Fortunately it didn't take any repair parts but did necessitate several hours of pounding, heating and welding to straighten out the bent snoot."
Ellis was who brought the grain cart; his son Caleb helped with the work that night.
"I ran the grain cart after he had surgery in November," Ellis said. "I thought I'd just show up and run the cart. But he did it his way. Maybe that's how they do it in Minnesota, but he'd take the end row off and then just shoot right through. Maybe he'd let the cows in to clean up the crumbs. I told my son to stay back a bit.
"Wade's got this field with stumps; he planted around the stumps. Caleb was helping out with that. I thought they'd do it in the daylight, but no, and they hit a stump."
He laughs remembering the day.
"We had a lot of laughs; it's a laugh you'll always remember," Ellis said. "He's always happy to see you. Morning rec time, Wade would come down with the dog. He'd be on his bike with the German shepherd running along with him; I don't know how they'd never collide. He's a really good man."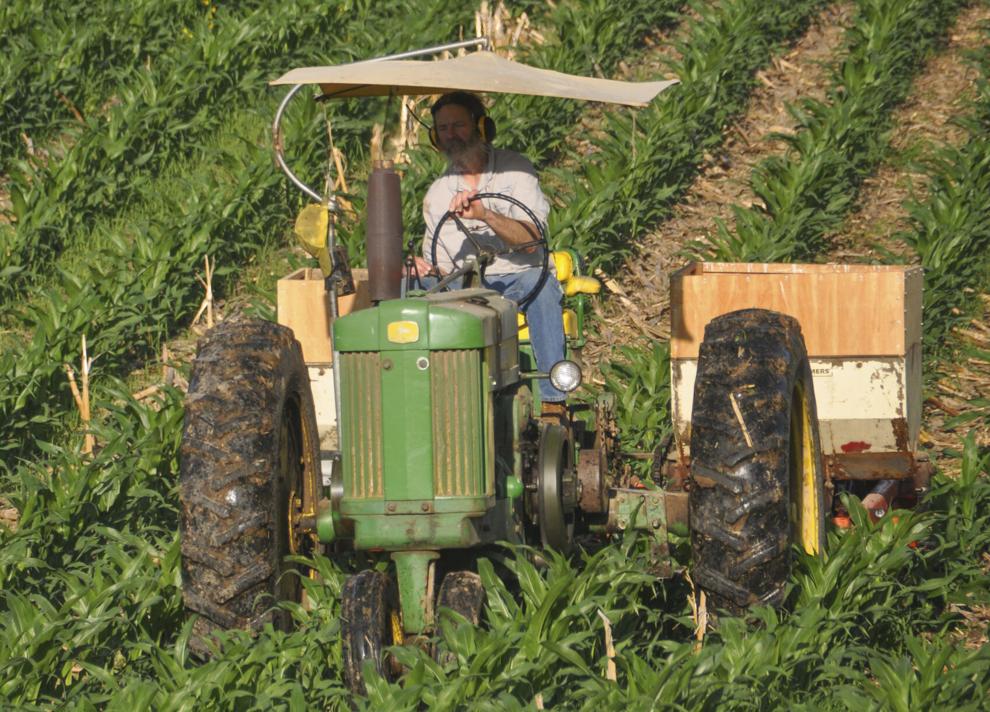 Farming comes to sudden end
In early August this year, though he was dealing with unusual medical problems necessitating that late-night trip to the emergency room, Wade was still focused on harvest.
"I'm looking forward to having a small break from fieldwork to catch up on some wrench work and start thinking about the corn harvest," he wrote. "It's not that far off now."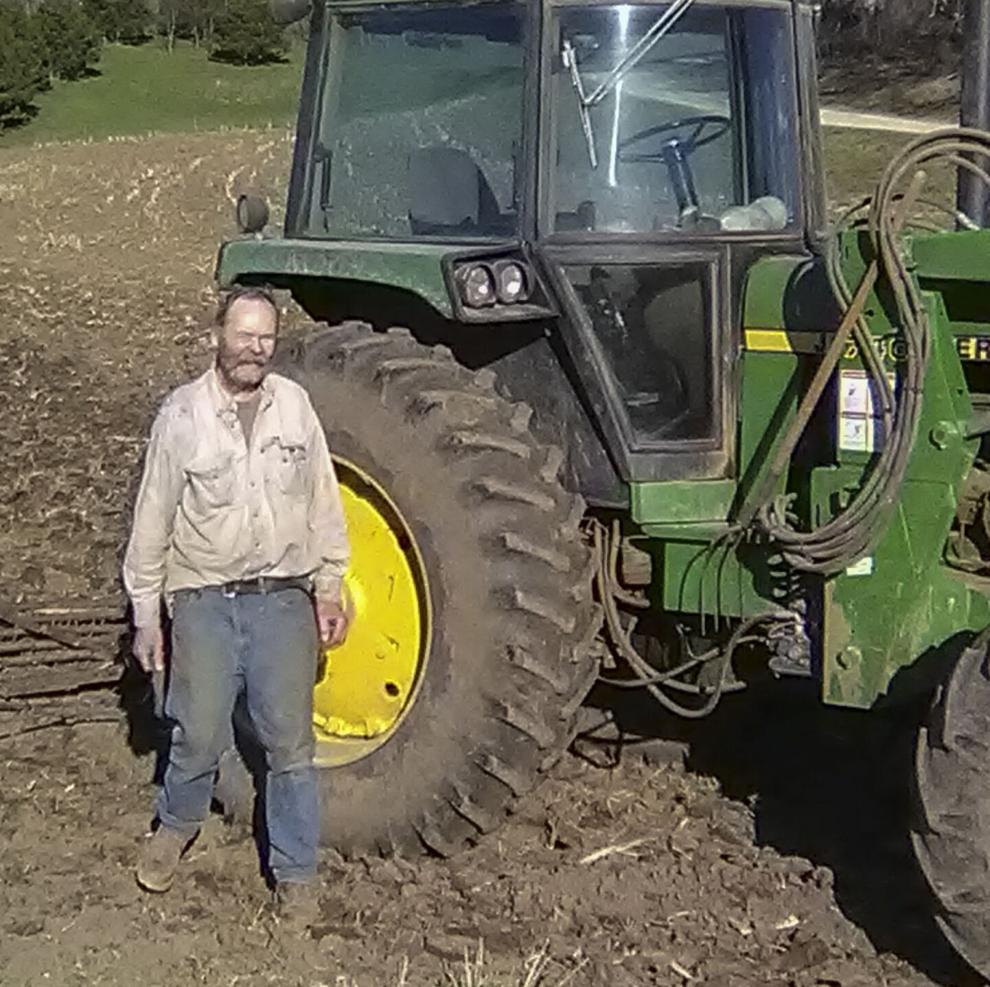 But medical tests showed God had decided it was time for His own harvest. Wade and LeeAnne's faith, church, neighbors, friends and family are helping them find peace with the end of Wade's farming career.
Ellis a few days ago took Wade and his daughter Kate out on their UTV.
"I took him out to find a burial spot," Ellis said. "He wanted to be by this old well where you can see all the way down the valley. But then we got there and couldn't find it. … We kept looking around. Wade said, 'I planted corn right around it.' But by then he was tired so we took him home.
"We went back later. We found a water tank and then found the well. He had made a dam since I was there last so it didn't look the same. That will be a spot where no one will ever bother you."
Winnis too said Wade is real down-to-earth.
"He always has a smile, that's the way I'll remember him," he said. "Even when he was struggling, he accepted it and took it as it came; he'd put that smile on."
Reuter met the Bulmans more than 30 years ago through church and 4-H; their children are about same age. They drifted apart as the children grew. The Reuter family lived in Eau Claire, Wisconsin, for several years and the Bulmans were living in Minnesota. Then the Bulman family moved to western Wisconsin and Reuter came back to his home farm that's near them. This past Thursday he picked up Wade's cows; he said Wade wanted him to have them.
"COVID is what brought us back together," Reuter said. "We chuckle about that. When churches quit having worship on Sunday we started fellowshipping, just the four of us. And that gradually expanded into five couples. That was unique; that got us close again."
Wade's faith is very important to him, LeeAnne said.
"As a farmer he was able to appreciate all the questions Job raised about why God allows bad things to happen and he read it several times," she said. "He also liked the idea that Adam and Eve were created to farm God's garden in Eden."
Once churches started opening again, the five couples kept their group intact but met once a month instead of every Sunday, Reuter said.
"(The Bulmans) are so knowledgeable about the Bible," he said. "We were always involved in church, but never studied. So I started coming with a question of the week. You won't stump Wade; you don't realize how much knowledge he has. I never stumped him.
"In August was the last time we met; six of us got together and did our Bible study. They were picking out songs for the funeral; it was really hard.
"Somehow I'm back on the home farm now … somehow God brought me back to this farm, and brought Wade and LeeAnne across the (Mississippi) River so they could strengthen my faith."
In a 2019 "From the Fields" article, Wade wrote, "As a reminder to myself – it's not the bad guys, the markets or any human that is in control, but God. It's up to us to do the best we can with what He has entrusted to us and to take care of it for Him."
And now God is taking care of Wade.
This is an original article written for Agri-View, a Lee Enterprises agricultural publication based in Madison, Wisconsin. Visit AgriView.com for more information.
Wade Bulman went to his eternal reward Aug. 28, 2022 at his home in Buffalo County, Wisconsi…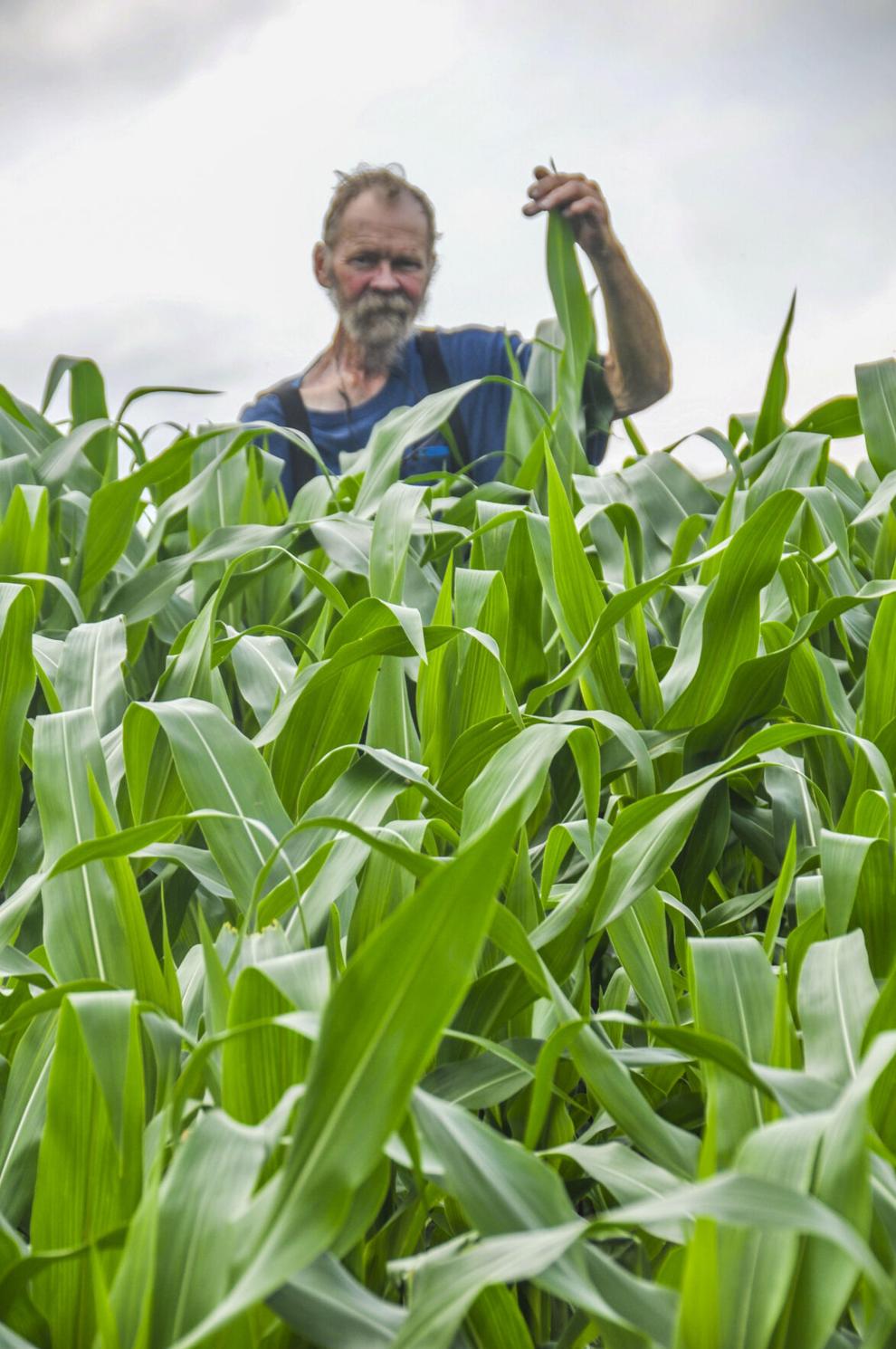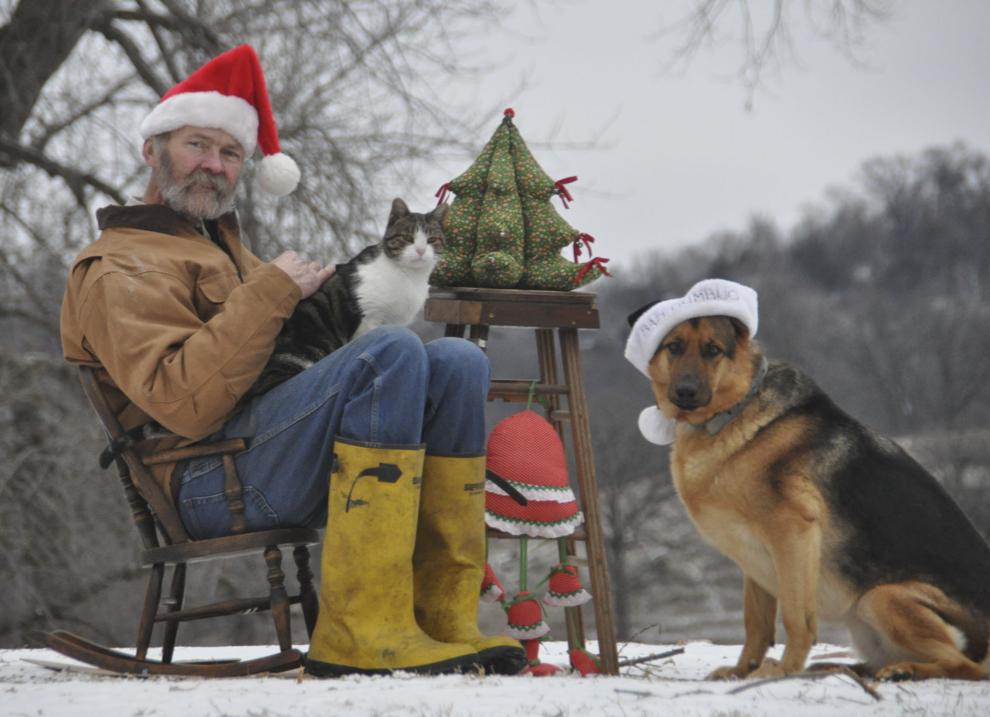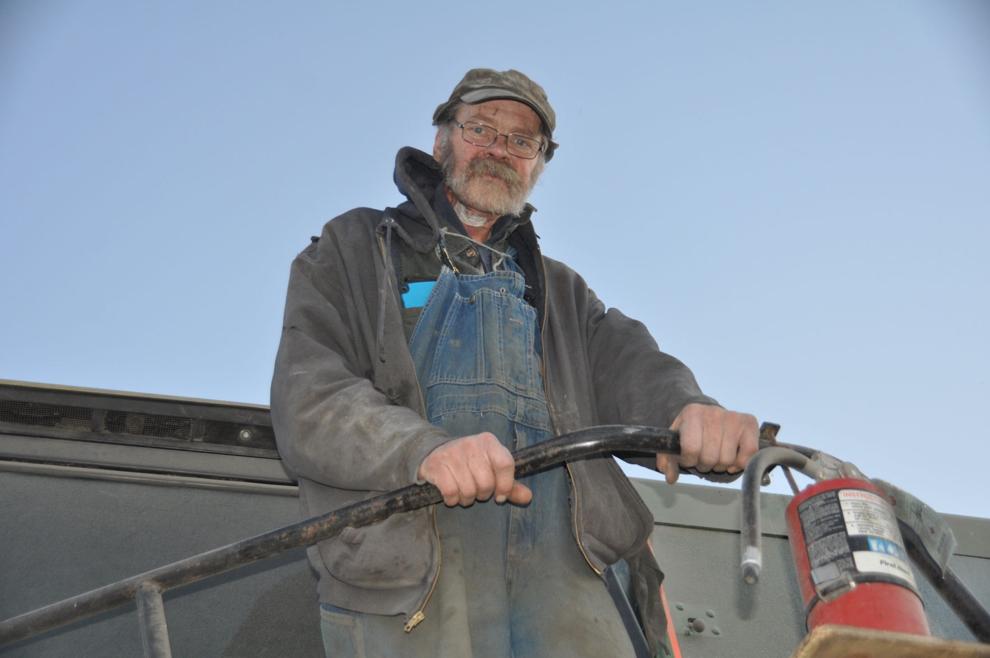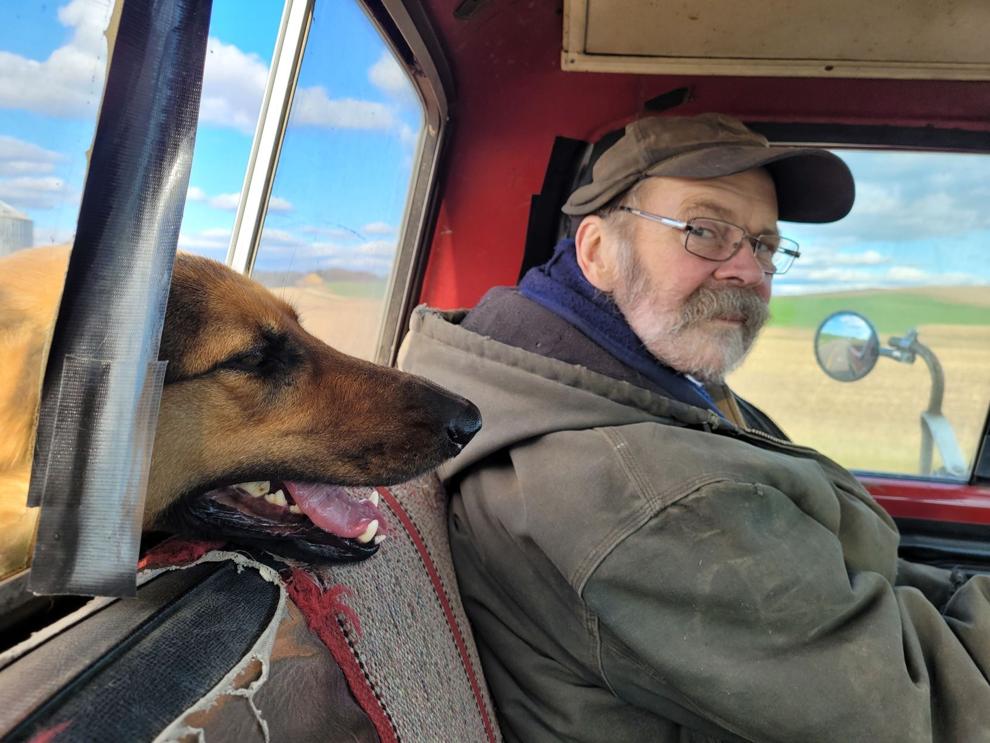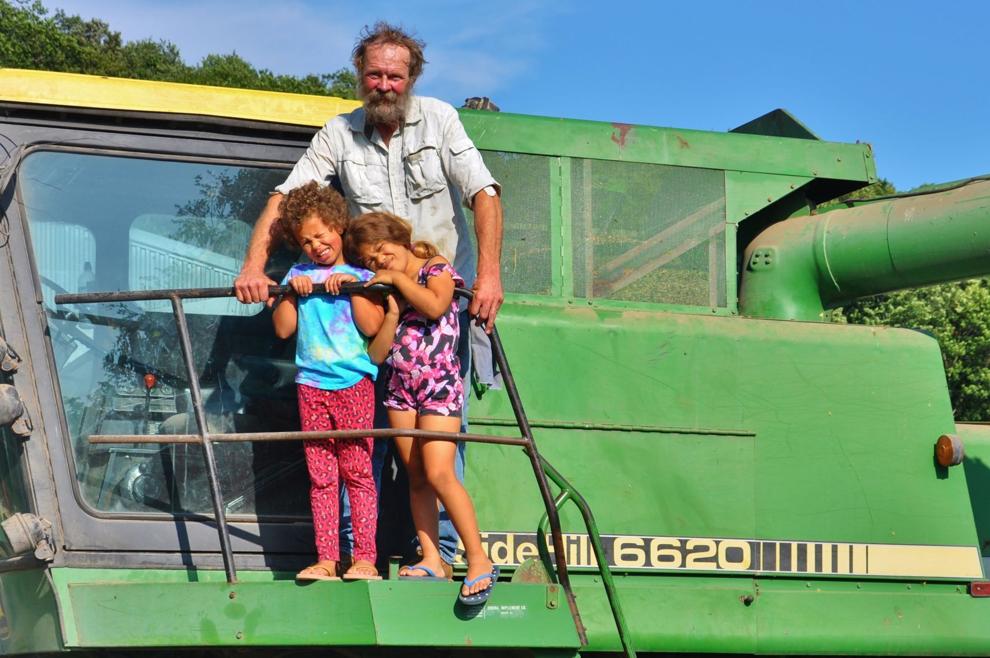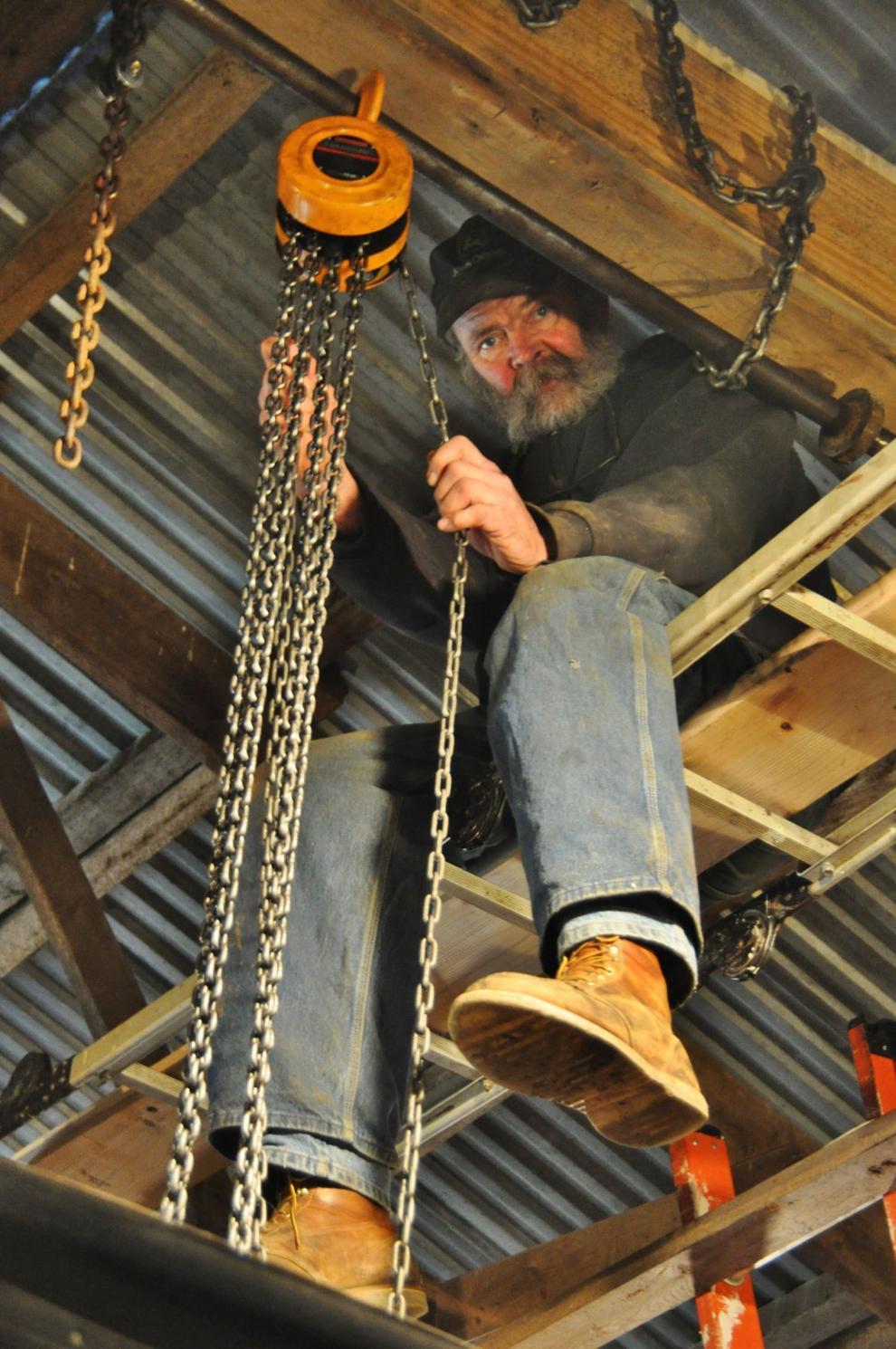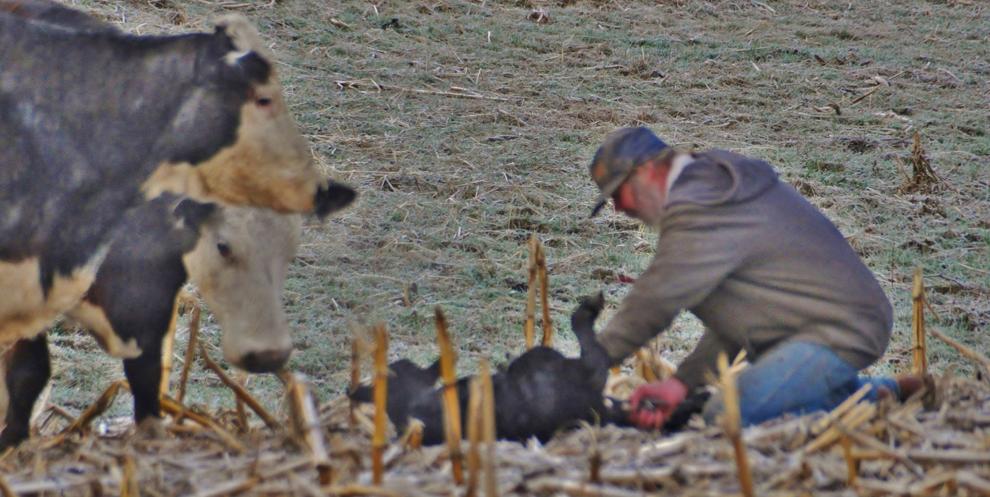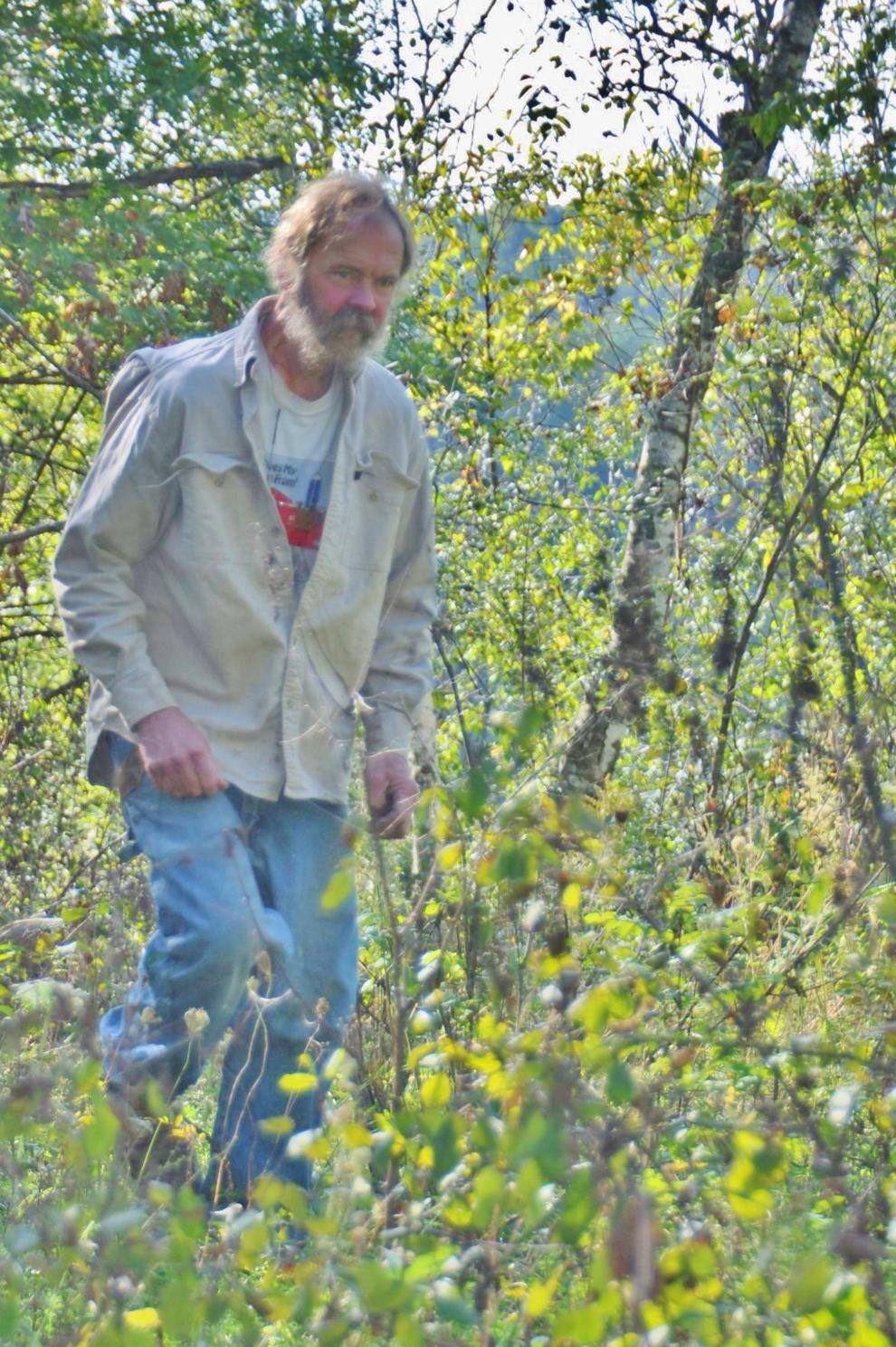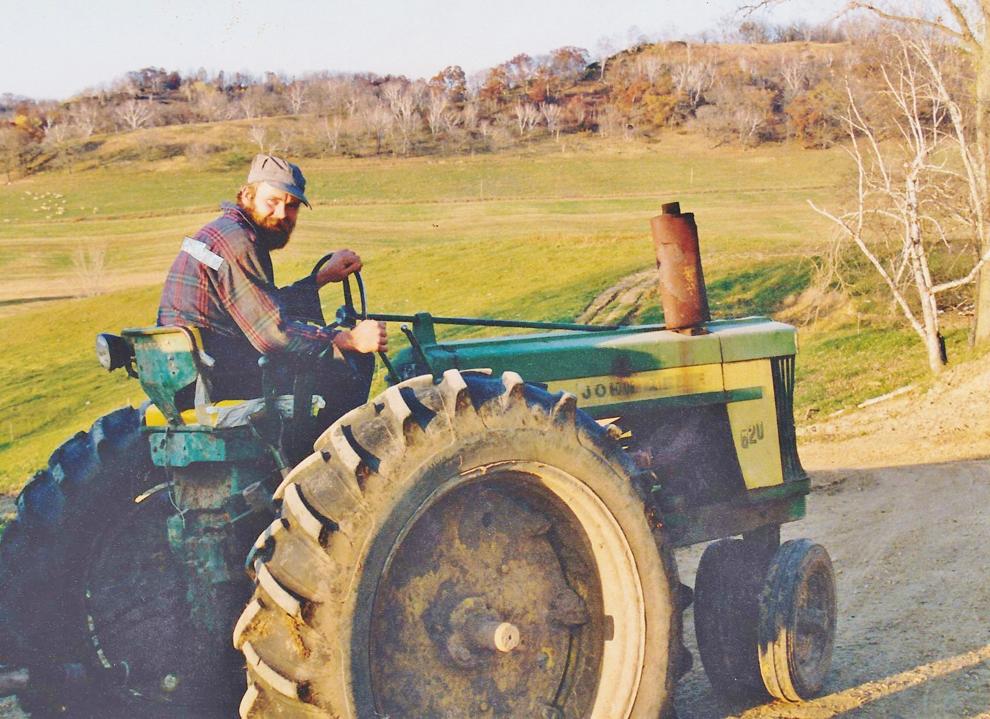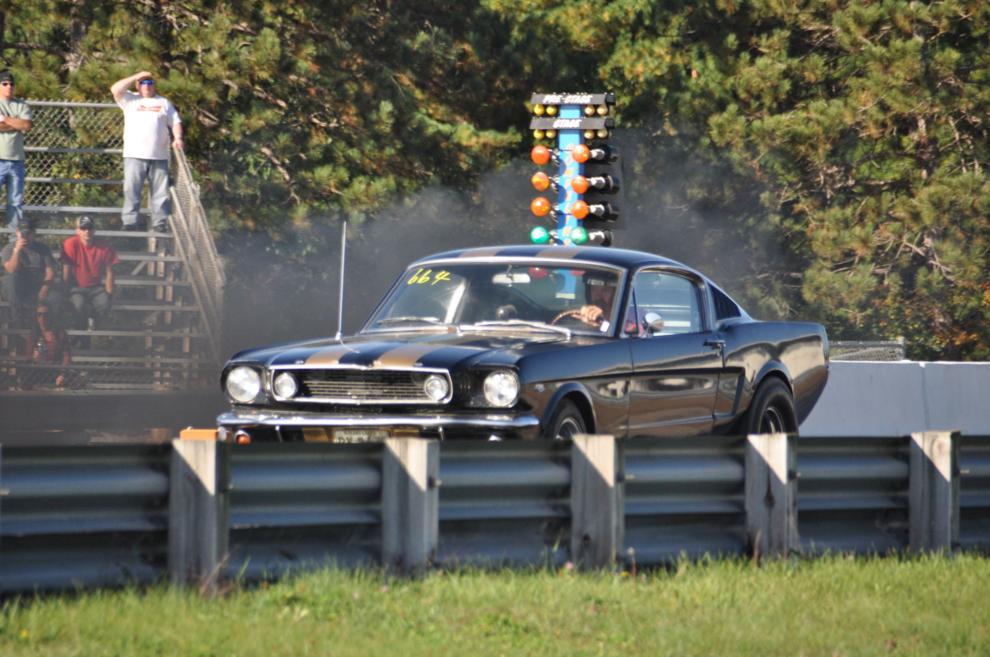 LeeAnne Bulman contributed to this article. She writes about agriculture from her farm overlooking the beautiful Danuser Valley on Wisconsin's west coast. When not writing she helps her husband on their farm. Email genwim2@gmail.com to reach her.
Julie Belschner writes on various agricultural issues; she is the managing editor for Agri-View based in Wisconsin.