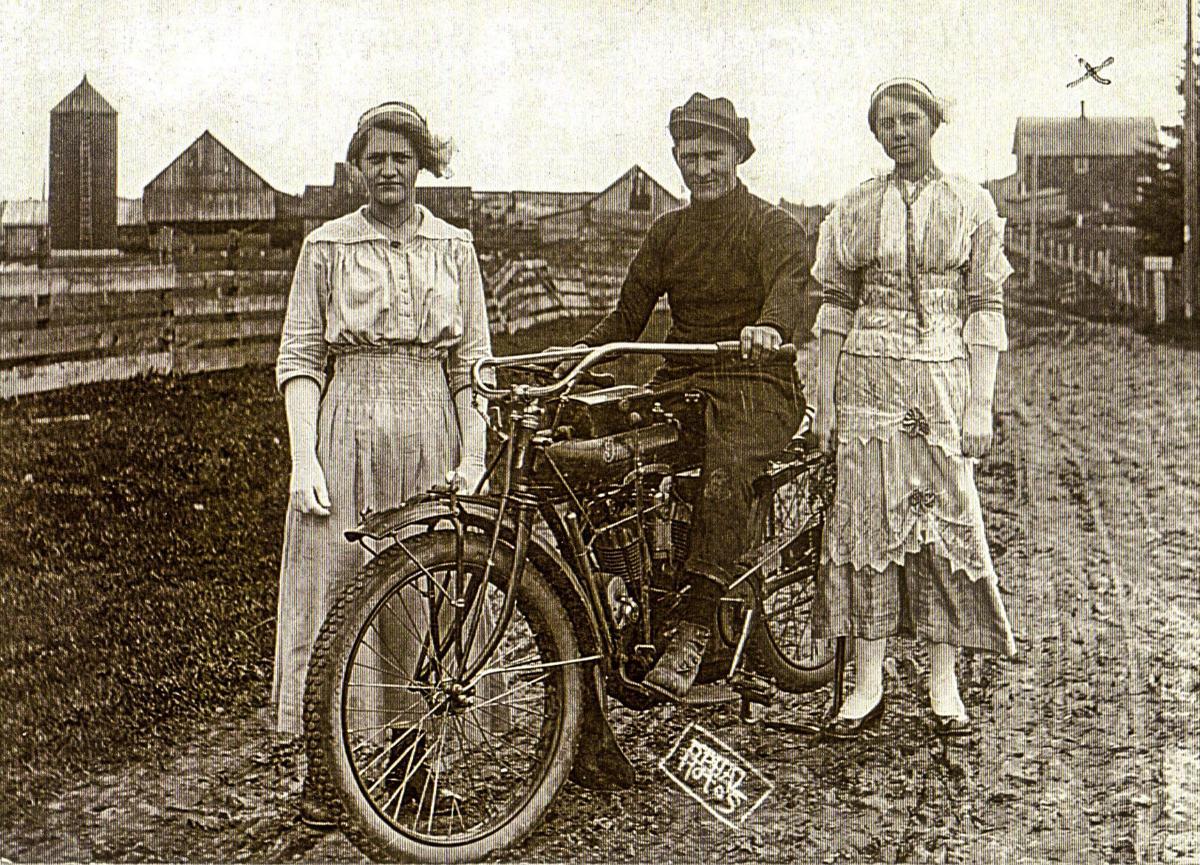 Editor's note: We received this email from Tom Mortenson in response to a request for information about an historical photograph published in the Dec. 16 and Dec. 30 issues of Agri-View as part of Greg Galbraith's column.
"The black and white photograph pictures my (late) Uncle John Mortenson on a motorcycle, along with his sister Katherine Mortenson to his right. I'm unsure who the other young lady in the picture may be; she is assumed to be a neighbor. I have the exact original photograph in a personal collection.
"My Grandfather Louis Mortenson originally owned the property and it was taken over by my father, Gordon Mortenson, after the deaths of his parents. Louis Mortenson was a logger and farmer. He was a Danish immigrant; he and his wife, Emma, had 16 children together. John Mortenson was the oldest and my father was the youngest. The farm was owned by the Mortenson family for more than 100 years until the deaths of my parents. Mr. Galbraith was the second owner of the farm after it was auctioned off by my mother, Marjorie. I recently – this month of December – sold the last remaining 40-acre parcel, a woodlot, that was part of the original farm property. I hope this information is helpful.
"Tom Mortenson of Rothschild, Wisconsin"
It's so fascinating to learn this information. Our thanks to Tom for taking the time to send in the email.