SAUK CITY, Wis. – Mitch Breunig credits his experience on the dairy-judging team and as a dairy-science student at the University of Wisconsin-Madison for critical thinking and different ways of looking at dairy farming. The owner and operator of Mystic Valley Dairy near Sauk City has continued to use lessons learned at the university in his farming operation. And Breunig recently earned 2020 Honorary Recognition by the UW-College of Agricultural and Life Sciences. The college recognizes individuals who have made significant contributions to their professions, communities and the university.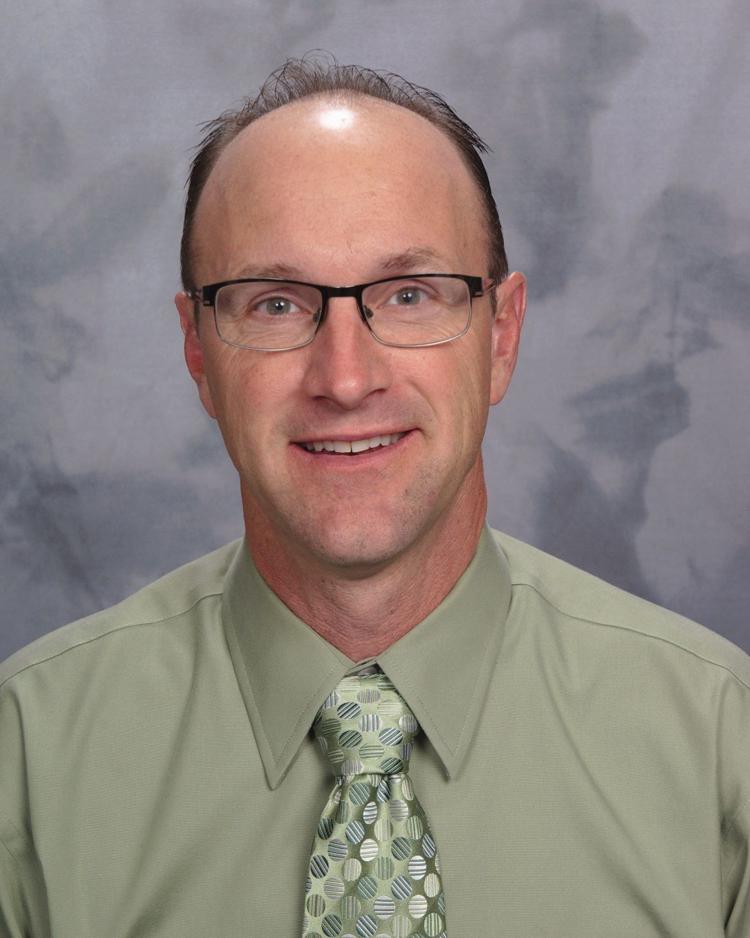 "It's very humbling to receive this award because there are lots of deserving people," he said. "If you believe in something you don't take no for an answer. You just work to improve the program so that 'no' is not a choice."
Kent Weigel, chairman and a professor in the departments of animal sciences and dairy science at UW-Madison, nominated Breunig for the award
"Mitch is truly an innovator, critical thinker, mentor and leader," he wrote. "In this sense he embodies the traits we try to instill in our students within the College of Agricultural and Life Sciences and throughout UW-Madison."
Breunig manages 430 cows and 540 heifers, and farms 1,050 acres. He's long provided his farm as a field laboratory for research studies by UW-Madison researchers.
"We're located close to Madison and I like to have the best information available to manage my herd," he said of the collaborations.
The Breunig family built a freestall barn in 1998 at a time when such facilities were becoming more popular in Wisconsin. The freestall barn was a good fit with research trials, Breunig said. He points to Double Ovsynch research, The Dairyland Initiative on stalls and ketosis research as having some of the most positive impacts on the dairy industry.
Double Ovsynch is a presynchronization protocol to increase fertility in timed artificial insemination. Research on the method was published in the Oct. 1, 2014, edition of the "Journal of Dairy Science" by UW-Madison dairy scientists. They concluded that cows presynchronized for first-time artificial insemination using a modified Ovsynch protocol – such as Double-Ovsynch – had more pregnancies per artificial insemination than cows presynchronized using a single injection of GnRH 7 d before initiation of an Ovsynch protocol. That helped improve the workflow of breeding programs, especially with larger herds, Breunig said.
"The combination of the Double Ovsynch protocol and breeding for better genetics turned around the Holstein breed by improving fertility," he said.
Another study was led by Dr. Nigel Cook, a veterinarian and professor in the UW-School of Veterinary Medicine. Scientists evaluated mattresses and sand bedding on six dairy farms to determine which stall surface improved cow comfort and productivity.
Breunig recalls how researchers used cameras that took photos each minute during a 24-hour day. They recorded how long cows laid down, stood and so on. While researchers were looking at stall surface, they also found that stalls weren't well-designed. Older facilities didn't provide enough "lunge space," he said. Once stall length was increased cows had an easier time moving up and down.
"Every stressor we can reduce can keep the cow from expending too much energy," he said. "That results in improved weight gain and milk production."
Development of the KetoMonitor also has been valuable. Heather White is an associate professor in the department of dairy science at UW-Madison; she's now also faculty director of the Dairy Innovation Hub. She led research on the monitoring system that can identify cows – between five and 11 days-in-milk – that are likely to have ketosis. By identifying them early a farmer can feed sugars to help avoid a full-blown case of ketosis.
"Having farmers willing to participate in research is something unique and valuable about the Wisconsin dairy community," White said. "When I first came to UW-Madison, Mitch was one of the first farmers who agreed to participate in one of my research projects. He's a proactive thinker and recognizes the value of research. Having something work in a controlled research setting is the first step. But having it work in 'real-world' settings is important for inference of the work. And we need thousands of animals to have enough statistical power for some research projects. That makes participating farms even more important."
Breunig is a founder and driving force in the Dairy Innovation Hub; he serves as the inaugural chairman of the Dairy Innovation Hub Advisory Council.
Maria Woldt is the hub's program manager. Breunig brings several strengths to the advisory council, she said.
"He's very organized and responds to emails and answers the phone," she said. "I say that somewhat in jest but we all know farmers are busy. Serving as chairperson for the hub requires time commitment and a degree of communication between meetings, so it was important to have someone who was willing to put in the time.
"And Mitch is open-minded and really positive. When you're part of a program that's doing things that haven't been done before there will be skeptics. But we can't advance dairy-related science without being creative and engaging people who may be new to dairy. Some of the research being funded by the hub, for example, involves experts who have never worked in dairy but whose research can be applied to dairy – such as electrical engineers, entomologists or sociologists."
She also points to Breunig's experience. Having served as past president of the Professional Dairy Producers of Wisconsin prepared him for just about anything he would encounter as chairman of the Dairy Innovation Hub, she said. He's also had active roles in countless other community and professional organizations.
Weigel said, "Mitch is an early and effective adopter of technology, staying abreast of new research findings and recommendations. Due to his ability to distill complex topics into clear and simple messages, he's a frequent presence in the media. The range of topics on which he can converse fluently never ceases to amaze me."