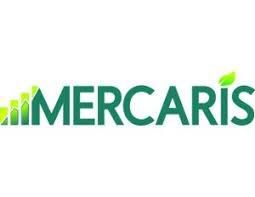 Certified-organic cropland can command greater rents, a factor that can be overlooked when considering the value of owning, managing or transitioning to organic farmland, according to a recent survey of certified-organic farmers and landowners by Mercaris and several partners.
Mercaris is a data-analysis and auction firm focused on organic and non-genetically modified organism crops. The company surveyed 109 certified-organic farmers and landowners across the country. Most of the respondents were concentrated in the Midwest and the East Coast.
The farmers and landowners were asked about their cash-rental values to determine if certified organic-land values differed from conventional-land values. Mercaris compared the respondents' answers to 2019 cash-rent county estimates reported by the U.S. Department of Agriculture's National Agricultural Statistics Survey.
Responses from the survey indicated that organic land for row crops fetches an average 25-percent rent premium compared to conventional cropland. Among respondents who rent both conventional and organic land the survey indicated they pay a price premium of $68 per acre annually for certified-organic land. Other highlights from the study are listed.
Most organically farmed land was transitioned by the operator currently farming the land regardless of whether that person or company is an owner-operator or a renting operator.
A lesser percentage of certified-organic land is operated by the landowner than for conventional farmland.
Most organic-landowners said they believe they can sell their land for more than when they bought it due to its organic status.
More U.S. farmland is being transitioned into organic production every year. This is because more consumers are willing to pay a premium for organic products. The organic market has increased more than 5 percent every year between 2010 and 2018. It reached more than $50 billion in 2018, according to the Organic Trade Association.
To date monetary incentives to farm organically have focused on increasing farm income through greater-value crops and reduced input costs. Little attention has been focused on the potential monetary incentives captured in crop land.
Certified-organic field crops generally fetch premiums of 1.5 to four times the price farmers receive for conventional commodity prices, according to Mercaris data. Despite the premiums the United States isn't meeting domestic demand for organic field crops. In 2019 there were 3.3 million acres of certified organic field crops in the United States. That represents just 1.15 percent of total U.S. cropland.
The United States is a net importer of several organic grain and oilseed commodities. The scarcity of organic farmland, particularly for field crops, along with greater income potential compared to comparable conventional land, implies the potential for organic land to command a greater market value.
"We're seeing evidence that organic certification can go beyond income and boost the overall value of the farm operation," said Erin Leonard, operations and project manager for Mercaris.
Some of the survey respondents reported no premium for the organic land they own or rent. More research needs to be conducted to determine the true extent of the premiums.
Organic landowners responding to the survey said they believe they can sell their land for a greater value than when they bought the land, due to its organic status. Sixty-percent of organic owner-operators stated that net operating income has increased since the land has been farmed organically. Seventy percent of the respondents converted the land themselves. That suggests most organically-certified land is farmed by its original operator.
"Organic commodity farming has grown about 8 percent per year in the past decade and U.S. demand is still greater than domestic supply," Leonard said. "Continued growth should lead to more farmers and landowners needing to understand the correlation between production practices and land value."
Partners in the Mercaris study are Croatan Institute, the Laird Norton Company, Merge Organics, Midwestern BioAg and People's Company. Visit mercaris.com for more information.