JEFFERSON, Wis. – Kirsten and Pat Jurcek know water.
The two are hydrogeologists who raise grass-fed cattle at the Brattset Family Farm near Jefferson. A hydrogeologist studies the ways that groundwater – hydro – moves through the soil and rock of the earth – geology.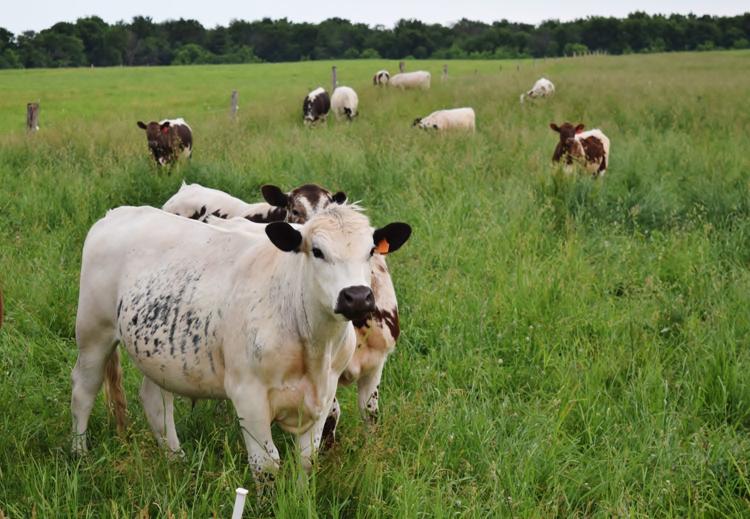 Pat Jurcek is a senior hydrogeologist for Intera Inc., a geosciences and engineering consulting firm. It provides groundwater-sustainability planning, groundwater- and surface-water modeling, water-rights analysis and related services.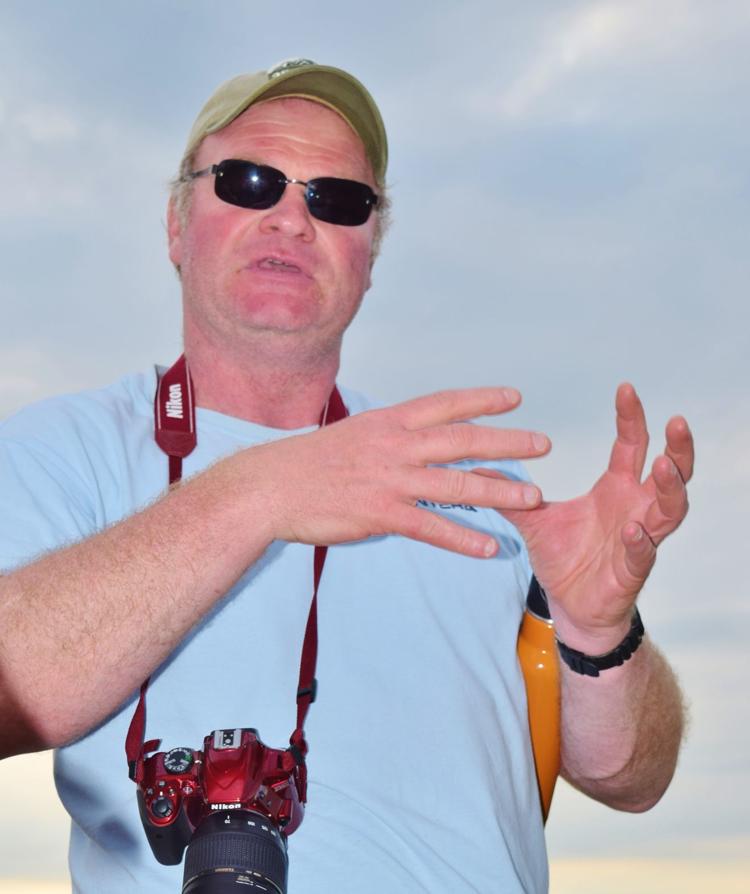 Kirsten Jurcek worked as a hydrogeologist for more than a decade. But after starting a family she focused on raising cattle. She currently rotationally grazes more than 110 head of crossbred cattle. Her parents, Harold and Weenonah Brattset, purchased the farm in 1969; it's now operated by the Jurcek and Brattset families.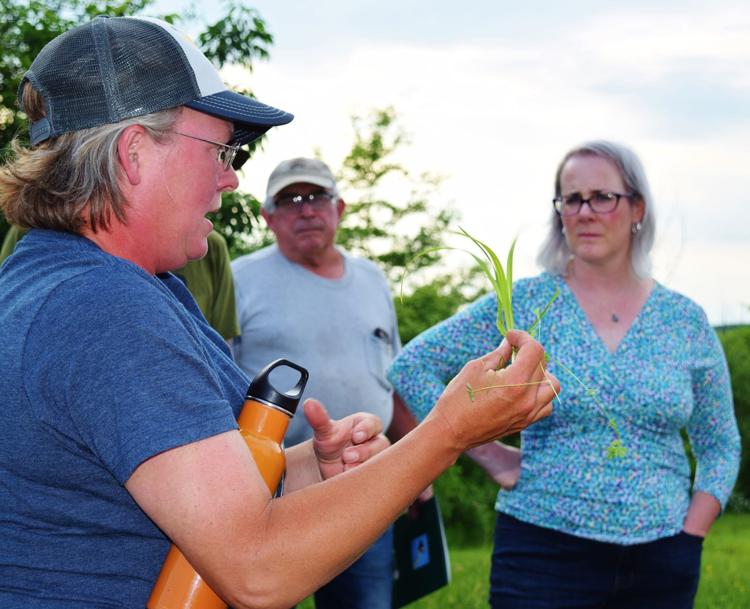 Part of the Brattset Family Farm is in the Drumlin Area Land Trust. That land has been in a conservation easement since 2011. Among the goals of the trust are to preserve working farms and to protect water resources in the Drumlin area of south-central Wisconsin.
Jefferson County was once heavily glaciated. It features numerous drumlins, which are elongated ridges of glacial sediment sculpted by ice moving over the bed of a glacier. The down-glacier end of a drumlin is oval or round while the up-glacier end tapers, according to the United States Geological Survey.
Jefferson County's geography also includes areas of carbonate bedrock within 50 feet of the land surface. Those areas can be vulnerable to groundwater contamination; areas with porous bedrock are susceptible to nitrate contamination. Contamination can come from various sources including fertilizer and manure from farms.
Rotational grazing provides protection
Kirsten Jurcek moves her cattle to fresh pasture daily – not only to provide them optimal nutrition but also to prevent overgrazing and nutrient runoff. Cattle graze forage to a height of about 8 inches. Her pastures are sown with five to seven types of forage species to increase organic matter in the soil. She uses birdsfoot trefoil, red and white clovers that fix nitrogen, orchardgrass and bluegrass. She interseeds forages every three years using a no-till drill.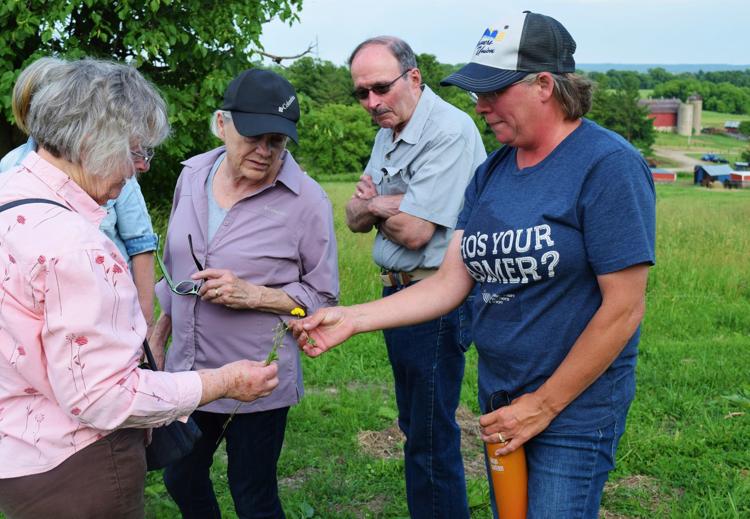 "I can graze more animals on less land with thick pastures," she said. "They also gain weight quicker on these pastures."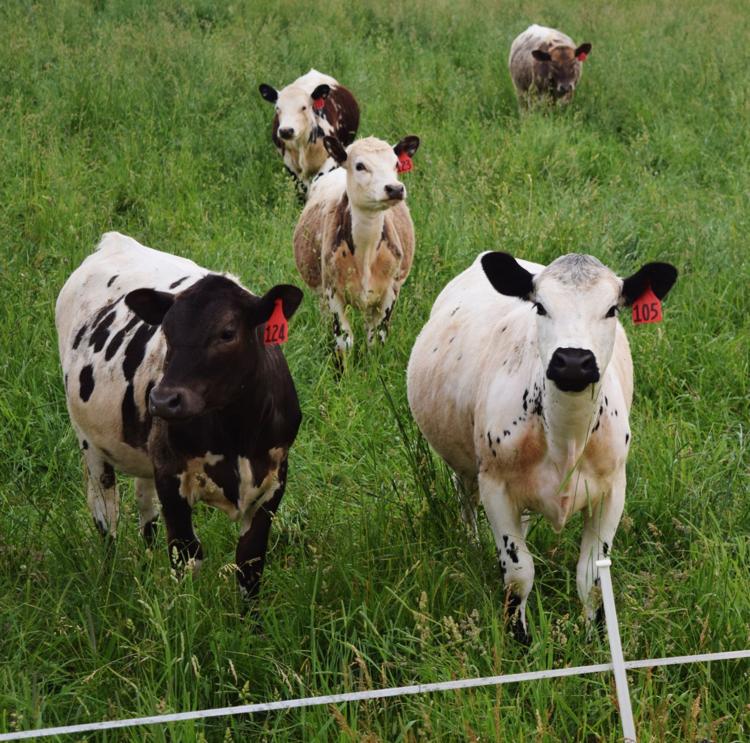 She has been practicing rotational grazing for about 10 years. The farm in 2008 earned certification by the U.S. Department of Agriculture's Organic Program. She doesn't use synthetic fertilizers, herbicides, insecticides or genetically modified seed. About 145 acres of the farm are in permanent pasture; the farm also contains woods and a wetland area.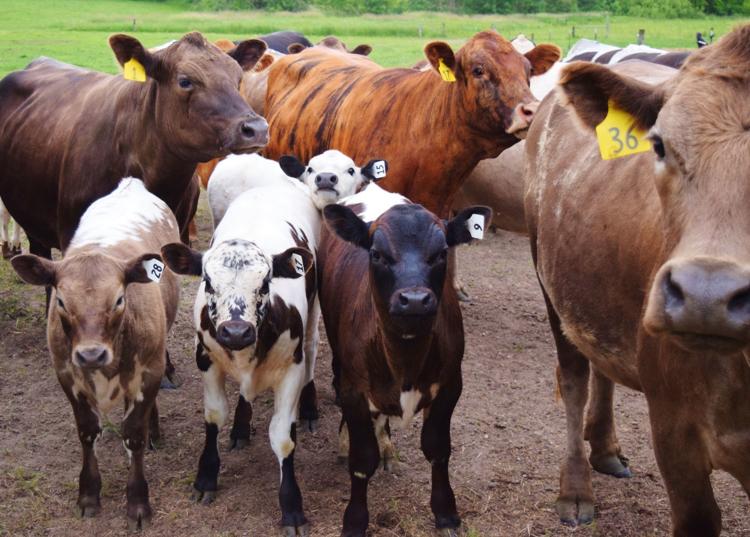 Farming impacts water quality in Wisconsin, said Bobbi Wilson with the Wisconsin Farmers Union. The group is advocating for both farmers and water quality by focusing on measures to prevent contamination. One prevention measure is managed grazing, such as what's practiced at the Brattset Family Farm.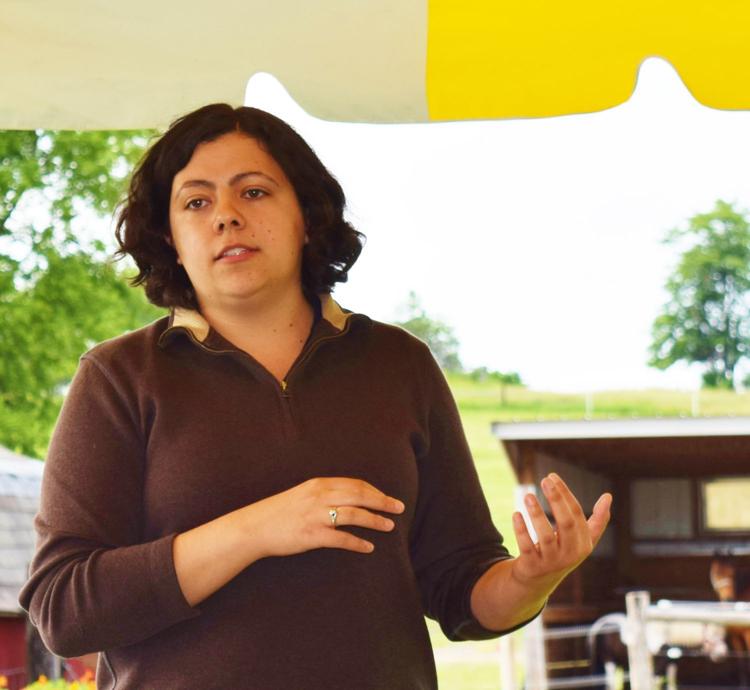 In testimony provided by the Wisconsin Farmers Union at a hearing in April of Wisconsin's Water Quality Task Force, Wilson said managed grazing is a place where farm profitability and water-quality protection intersect. Farmers have the potential to reduce input costs and access better-value markets for grass-based meat and dairy products – while reducing soil erosion, runoff and nutrient pollution.
The farmer group recommended the task force consider providing farmers with incentives to transition to pasture-based systems. The organization recommended restoring the Wisconsin Grazing Lands Conservation Initiative that had been in place from 2000 to 2011. That program prevented more than 55,000 tons of soil and about one-half-million pounds of phosphorus from entering Wisconsin waters per year.
Among other recommendations the organization suggested the Wisconsin state budget provide $2.5 million annually for county-by-county groundwater mapping. The organization also recommended funding an additional full-time-equivalent position at the Wisconsin Geological and Natural History Survey to update groundwater maps.
Visit www.brattsetfamilyfarm.com and www.drumlinarealandtrust.com and www.wisconsinfarmersunion.com and legis.wisconsin.gov for "water quality" – and wgnhs.wisc.edu for more information.